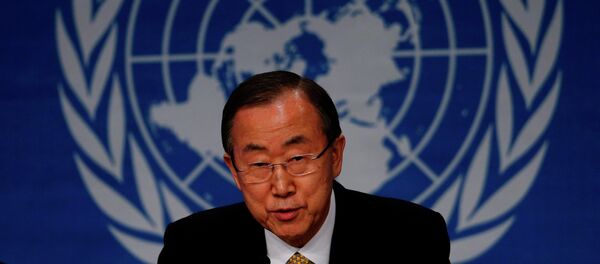 20 February 2015, 00:57 GMT
WASHINGTON (Sputnik) — Ministers and representatives from more than 60 nations and organizations will follow up on the White House anti-extremism summit with a leaders summit on the sidelines of the UN General Assembly in September, a final statement from the summit said.
The White House Summit on Countering Violent Extremism aimed to discuss domestic and international efforts to prevent violent extremism and terrorism.
The participants "met [at the White House Summit on Countering Violent Extremism] to develop a comprehensive, multi-stakeholder action agenda against violent extremism and to chart a path for progress that will include a leaders-level summit on the margins of the United National General Assembly (UNGA) in September 2015," the final statement said.
In the statement, the participants stressed their commitment to countering violent extremism in all of its forms that lead to terrorism and addressing the drivers of this extremism.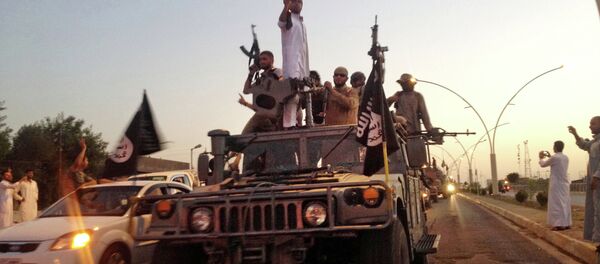 19 February 2015, 22:41 GMT
While the participants condemned terrorism around the globe, they agreed the terms "violent extremism" and "terrorism" should not be tied to any religion or ethnicity.
The attendees said civil society groups and local communities must be at the forefront of implementing solutions to counter extremism, while economic opportunities and political openness would also contribute efforts to curb radicalization.
"Intelligence gathering, military force, and law enforcement alone will not solve – and when misused can in fact exacerbate – the problem of violent extremism," the statement said.
Military force against extremists, the participants agreed, should be in line with international law and uphold human rights, and any laws to counter extremism should not be used to restrict freedom of expression and peaceful protest.
The three day Summit on Countering Violent Extremism this week was organized by US President Barack Obama. The summit focused on the issues of radicalization, recruiting and what motivates individuals to commit violent acts, among other issues.