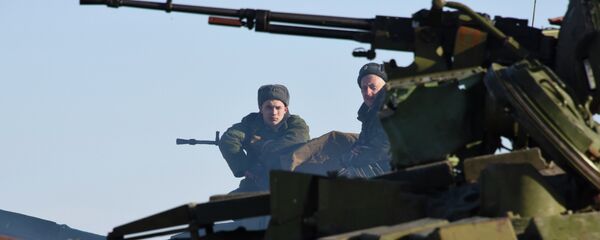 19 February 2015, 20:50 GMT
EDINBURGH (Sputnik), Mark Hirst — The claims that a Russian bomber flew directly over UK territory, reported in a story The Guardian published Friday are "not true at all," the UK Ministry of Defense (MoD) told Sputnik.
Under The Guardian headline, "Russian bomber flew inland over Cornwall, witness claims", Bamford told the newspaper, "My partner says there's some Russian bomber off the coast of Cornwall. It's then that I go online and say that's the plane I saw, holy crap. It wasn't out to sea, it's on St Eval where all the radio masts are, I saw that thing over British land."
However, the UK Ministry of Defense immediately dismissed the story.
"It's not true, not true at all," MoD spokeswoman Emma Sloper told Sputnik.
In a statement the MoD added, "The Russian planes were escorted by the RAF until they were out of the UK area of interest. At no time did the Russian military aircraft cross into UK sovereign airspace."
Later on Friday, Bamford wrote on social media that follow up radio interviews she had arranged had been cancelled by other media organizations after it emerged the timings of the sightings did not match those claimed by her driving instructor, Claire Brazil, who was with Bamford when she claims to have seen the Russian bomber.
"Well, BBC Radio 4 have cancelled as Claire and mine's timings don't match with other sightings in Plymouth at 7pm the same day. Slightly annoyed that I've put lipstick on before 7am for the first time in years for no reason. More annoyed that we both look like delusional middle aged woman," Bamford wrote on her Facebook page.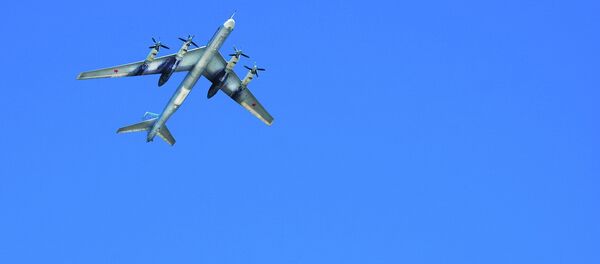 19 February 2015, 14:19 GMT
The latest Guardian story comes a day after Sputnik revealed a reporter working for the newspaper, Eliot Higgins, had jointly written a news article based on a study Higgins had himself jointly authored for a group he founded, the "Bellingcat Investigative journalism network".
Bellingcat claims to be a group of amateur "citizen journalists" and the study, based entirely on freely available online maps, claimed Russian forces had fired on Ukraine from inside the Russian border.
After being contacted by Sputnik the Guardian later corrected the piece to show that the reporter, Higgins "a self-taught weapons expert", had also co-authored the study on which the report was based.
In 2003, the British Government distributed a briefing to journalists called, "Iraq – Its Infrastructure of Concealment, Deception and Intimidation". The document, which was used to justify Britain's subsequent part in the invasion of Iraq, later became known as the "dodgy dossier" after it emerged the contents had been plagiarized from an online report written by student Ibrahim Marashi.
Many of the claims made in the dossier and subsequent material produced by the British Government were later proved to be false.