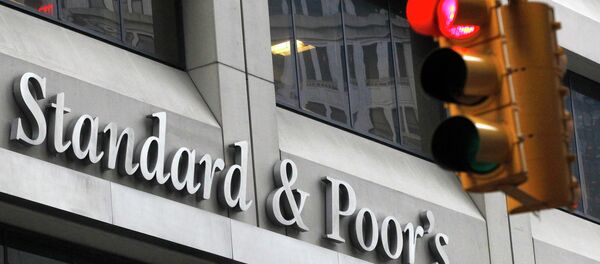 4 February 2015, 17:17 GMT
MOSCOW (Sputnik) – Moody's rating agency has lowered Russia's sovereign debt rating from Baa3 to Ba1 with a negative outlook citing the situation in Ukraine and slumping oil prices as some of the reasons behind the downgrade.
"The assignment of the negative outlook reflects the potential for more severe political or economic shocks to emerge, related either to the military conflict in Ukraine or a renewed decline in oil prices, which would further impair Russia's public and external finances," the rating agency said in a press release Friday.
According to the statement, the same factors could drive Russia into a deep recession this year.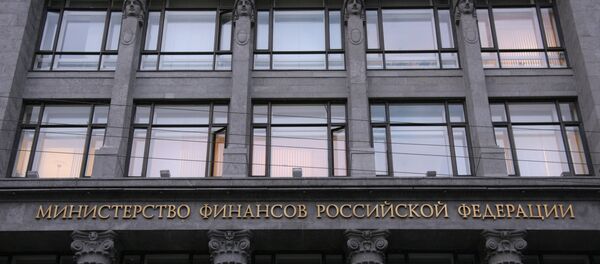 20 February 2015, 22:59 GMT
"In Moody's view, the existing and potential future international sanctions, the erosion of the country's foreign exchange buffers and persistently lower oil prices plus high and rising inflation will take a negative toll on incomes, as well as business and consumer confidence. As a result, Russia is expected to experience a deep recession in 2015 and a continued contraction in 2016," Moody's predicts.
Last month, Moody's downgraded Russia's government bond rating to Baa3 from Baa2 with a possibility of a further downgrade. Standard & Poor's (S&P) lowered Russia's sovereign rating from BBB- to a "junk" BB+ with a negative outlook on January 26.
Also in January, international ratings agency Fitch Ratings downgraded Russia's credit rating from BBB to BBB-. All of the agencies cited falling oil prices and ruble depreciation among the reasons behind their downgrades.
Kremlin spokesman Dmitry Peskov has said that the downgrades are politically motivated and do not reflect the real economic situation in Russia.