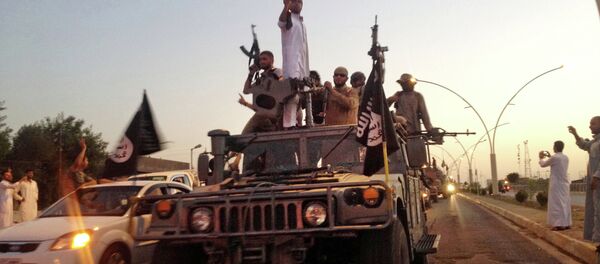 19 February 2015, 13:16 GMT
CAIRO (Sputnik) – Creation of a united Arab armed force is crucial in the struggle against terrorism in the Middle East, Egyptian President Abdel Fattah Sisi said in a televised statement.
"It is necessary to create a united Arab military force to counter terrorist threat in the region," Sisi said.
The president also commented on the airstrikes Egypt conducted on the Islamic State jihadist group targets in Libya, after the insurgents executed 21 Egyptian nationals.
"The Egyptian air force has conducted airstrikes on 13 targets on Libyan territories, they were all very precise," Sisi said.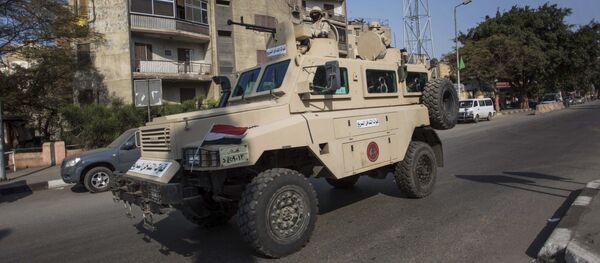 18 February 2015, 14:00 GMT
Last week, the Islamic State militants beheaded 21 Egyptian Christian Copts in Libya, and published the video of the execution online. After the video publication, Egypt and Libya conducted a series of joint airstrikes on the ISIL positions in Libya, killing between 40 and 50 militants.
The Islamic State is a jihadist group notorious for its human rights abuses, multiple kidnappings and killings. In 2014, it took vast territories in Iraq and Syria under its control and proclaimed an Islamic caliphate.
A US-led international coalition of more than 60 countries have been making attempts to hinder ISIL advances by conducting airstrikes against the militants' positions in both Syria and Iraq.