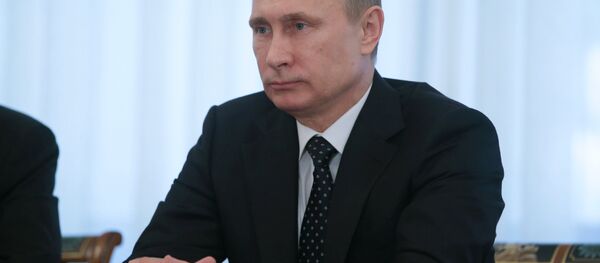 19 February 2015, 14:53 GMT
MOSCOW (Sputnik) — The ICRC's press service told RIA Novosti Maurer plans to meet Russian President Vladimir Putin, Foreign Minister Sergei Lavrov and Deputy Minister of Defense Anatoly Antonov, along with other Russian officials.
Earlier this week, Kremlin spokesman Dmitry Peskov said arrangements are being made for the ICRC head's meeting with Putin, where the sides may discuss the humanitarian crisis in southeast Ukraine.
From Moscow, Maurer is scheduled to head to the Ukrainian capital Kiev, where he is expected to hold high-level talks on February 25-27.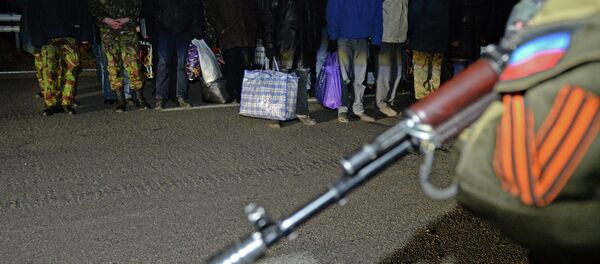 19 February 2015, 07:21 GMT
The ICRC president also plans to meet with Ukrainian and Russian Red Cross officials to discuss stronger cooperation in dealing with the humanitarian crisis in Ukraine.
Ahead of his visit to Russia, Maurer met Russian Emergencies Minister Vladimir Puchkov last week in Geneva.
"They spoke for over an hour, discussed the humanitarian situation in eastern Ukraine, how to help those left in the country's east, as well as the refugees in Russia," the head of ICRC's delegation for Russia, Belarus, Moldova and Ukraine, Pascal Cuttat, told RIA Novosti.
Cuttat said, that the budget of the ICRC mission in Ukraine for 2015 is 46 million Swiss francs (almost $50 million), which places it among the top 10 of most expensive operations.
Nonetheless, he said, "we have a feeling that that may not be enough."
The ICRC delegate added he was "impressed" with Russia's contribution in helping Ukrainian refugees, calling it a good example of competent work in difficult circumstances.
According to the latest data, about 39,000 Ukrainian refugees are currently hosted in Russia's Rostov region and about 38,000 in Krasnodar region.