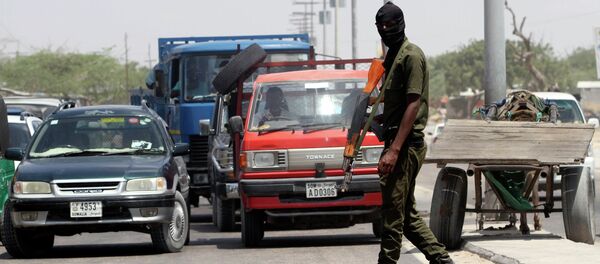 20 February 2015, 10:48 GMT
The Somali al-Qaeda-linked group al-Shabab purportedly released a new video in which the group urges followers in western countries to attack shopping malls, following the example of the 2013 Westgate mall attack in the Kenyan capital which killed 67.
"Westgate was just the beginning," the masked man in the video said. "What if such an attack were to occur in the Mall of America in Minnesota? Or the West Edmonton Mall in Canada? Or in London's Oxford Street?'
The threat has already led the famous Mall of America in Bloomington, Minnesota to heighten security, as it is one of the malls threatened in the video.
Meanwhile, the Department of Homeland Security announced that it is not aware of any credible plot against the Mall of America, rebutting its chief, Jeh Johnson announced on Sunday that shoppers have to be "particularly careful" if they plan on going to the Mall.
"We are not aware of any specific, credible plot against the Mall of America or any other domestic commercial shopping center," Marsha Catron, spokeswoman of the Department of Homeland Security, announced on Sunday.
In addition to the Mall of America, the group allegedly named the West Edmonton Mall in Calgary, Canada as a possible target for attacks, as well as two malls in London.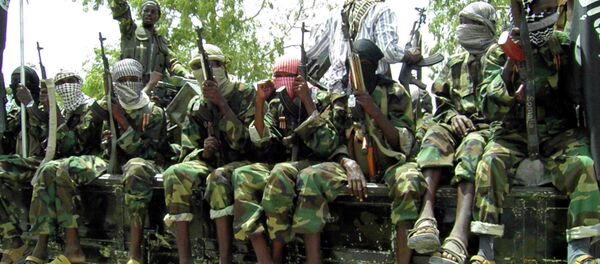 2 January 2015, 12:10 GMT
The area of Minnesota where the Mall of America is located is known for being a haven for refugees from Somalia, where al-Shabab has mounted a relentless campaign of slaughter against government officials, with an aim of destabilizing the country.
On February 20, two al-Shabab suicide bombers who returned to Somalia from the Netherlands killed 25 people in an attack on a Mogadishu hotel, including two members of parliament.