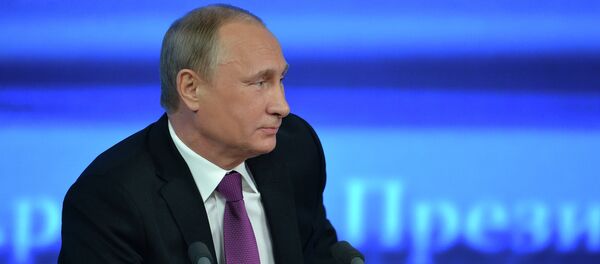 18 December 2014, 11:15 GMT
TBILISI (Sputnik) — Georgia welcomes Russia's aspiration to facilitate new forms of dialogue between Georgia and its former republics of Abkhazia and South Ossetia, Georgian prime minister's special representative for relations with Russia, Zurab Abashidze, told RIA Novosti.
Tbilisi severed diplomatic relations with Moscow in August 2008, after Russia recognized Abkhazia and another breakaway Georgian province, South Ossetia, as independent states, following a five-day war with Georgia. The Georgian government declared the two Caucasian republics occupied territories.
Late in 2014, Russian President Vladimir Putin said that Tbilisi should establish direct contacts with Abkhazia and South Ossetia. He assured that Moscow is ready to contribute to the dialogue.
"If the dialogue starts, and Russia actually promotes and motivates direct dialogue between us and the Abkhazians and Ossetians, then we will be ready to set aside all questions related to the status [of the republics] and not to discuss them for some time," Abashidze said.
The discussion can start from concrete humanitarian, economic, education, business and healthcare issues, he added.
Georgian authorities do not even consider other options of rapprochement with Abkhazia and South Ossetia than by peaceful means, the diplomat assured.
Political dialogue between Russia and Georgia is currently restricted to talks in Geneva and systematic meetings between Abashidze and Russian Deputy Foreign Minister Grigory Karasin in Prague.