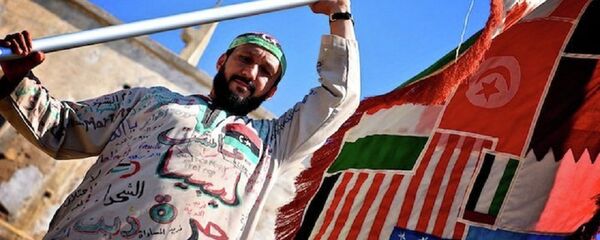 23 February 2015, 18:10 GMT
MOSCOW (Sputnik)
–
Libyan Prime Minister Abdullah Thani accused London and Washington of siding with the radical Muslim Brotherhood movement operating in the conflict-torn North African country, and said Libya is pinning its hopes on Russian arms supplies to roll back the jihadist insurgency, in an interview with Sputnik on Tuesday.
"The United States and Britain have been supporting armed groups while at the same time denying weapons to the Libyan army," Thani told Sputnik news agency.
Since last summer, Libya has been gripped by fierce fighting among numerous militant groups that are fighting for control of the country. Clashes between the Muslim Brotherhood-backed Misrata Brigade and the Qaqaa Brigade, a powerful Islamist militia in western Libya, have led to widespread destruction.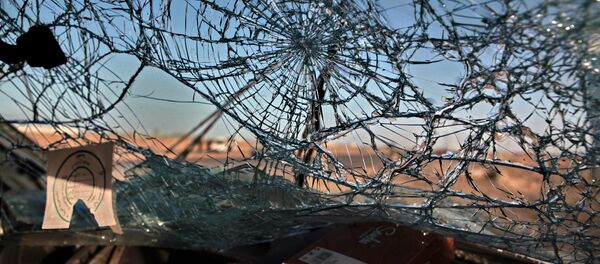 21 February 2015, 06:00 GMT
Thani told Sputnik that the Muslim Brotherhood, which is a military and political movement, has been backed by Western countries in a bid to help this "terrorist grouping" become a viable political force in the country.
This is happening amid a political vacuum left after the toppling of Libya's long-time leader Muammar Qaddafi in 2011. There are currently two governments in the country, an internationally recognized one in the eastern city of Tobruk, and a self-proclaimed government that seized the capital Tripoli in the west, in addition to numerous militias and criminal gangs.
Thani complained that armed militias were receiving lethal aid from Turkey, among other countries, while "the rest of the world is complacently standing by and watching".
The prime minister said he hoped Moscow would eventually sway the UN Security Council, which imposed a ban on arms trade with Libya in 2011, before the start of the US-led campaign to crack down on the Gaddafi administration.
"Russia is an important, key member state and has a lot of leverage within the UN Security Council. We've already begun to open up communication channels with Russia and sent an envoy to Moscow," Thani said.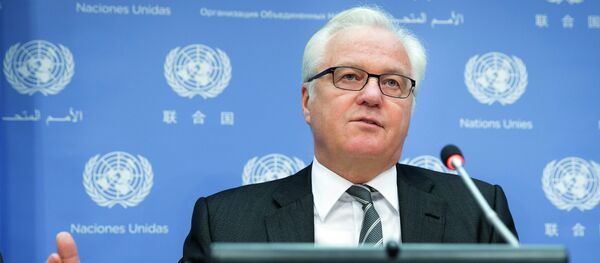 19 February 2015, 03:27 GMT
He stressed Libya had been entirely dependent on arms imports from the Eastern Bloc since the 1970s, and is in need of Russian weapons now.
Aside from arms deliveries, the internationally-recognized government in Libya plans to revive contracts with Russia to build railways and restore energy cooperation, after Russian firms return to its home market.
"We welcome the return of Russian companies to Libya as they have been reliable companies doing quality work here," Thani said, adding Libya's eastern provinces have been freed from militias and are a good investment opportunity.
"We are certainly ready to restart work under the past contracts [with Russia]," the Libyan prime minister vowed.
Russia and Libya had a history of cooperation prior to the US campaign to oust Qaddafi. Libya's former foreign minister and parliamentary envoy, Mohamed Abdelaziz, said in early February he hoped the countries would be able to revive their 40-year-long military cooperation, which he described as historic.