From New York to Newfoundland, coastal waters rose by as much as 128 millimeters – more than five inches – over the two-year span, states the report, which will be published in an upcoming issue of Nature Communications.
2 February 2015, 12:07 GMT
"The extreme sea level rise event during 2009-10 along the northeast coast of North America is unprecedented during the past century," Professor Jianjun Yin of the University of Arizona told BBC News.
"Statistical analysis indicates that it is a 1-in-850 year event."
The extreme rise caused flooding all along the northeast coast, and as far south as Cape Hatteras off the coast of North Carolina, Phys.org reported.
Researchers say Coastal areas will need to prepare for future short term and extreme sea level events that will result from the drastic rise. Climate models suggest such rises will become more common this century.
"When coastal storms occur, extreme sea levels can lead to elevated storm surge," said Professor Yin.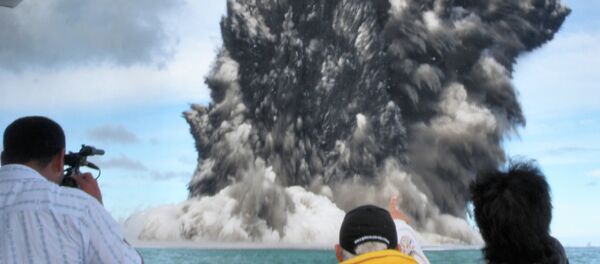 8 February 2015, 07:50 GMT
Scientists at the University of Arizona and National Oceanic and Atmospheric Administration (NOAA) in New Jersey discovered the rise by studying records of tidal levels along the eastern coast of the US and Canada.
They attributed the unusual spike to changes in ocean circulation, as well as factors like alternating wind patterns and rising levels of atmospheric carbon dioxide.
The Atlantic Meridional Overturning Circulation (AMOC) had a 30% decline in strength in 2009-2010. Researchers reported the decline started just two months before the spike in sea level began.
Research at the University of Reading has shown that the AMOC could impact rainfall patterns as far away as Britain and Africa, the BBC reported.