Backing up assertions he made about his experience in the Falklands War when he worked as a CBS correspondent, Bill O'Reilly used footage released by CBS News on his show, The O'Reilly Factor, last night as vindication. 
Referring to his accusers as "leftwing zealots," O'Reilly used footage released by CBS News from 1982 showing violent protests in Buenos Aires, and claimed the footage corroborates his statement:
"As I reported, accurately." He said. "The violence was horrific. Today, CBS news released the video."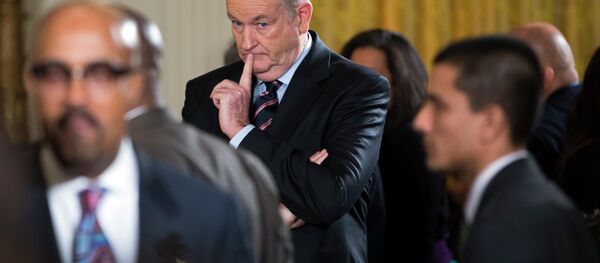 20 February 2015, 15:57 GMT
The controversy arose last week when, in the wake of the Brian Williams "truth-stretching" scandal, an article in Mother Jones penned by reporters  Daniel Schulman and David Corn alleged that O'Reilly had mischaracterized his wartime reporting experience in Argentina. 
O'Reilly later took his defense off the air, calling New York Times reporter Emily Steel and threatening to "come after" her if he felt the her coverage was inappropriate.
"I am coming after you with everything I have. You can take that as a threat."
Steel later shared the incident on Twitter.
Steel declined to offer any further comments on the threat when reached by Politico, only stating that "the story speaks for itself." 
Refuting the accusations made by Mother Jones, O'Reilly also attacked David Corn, saying "I expect David Corn to be in the kill zone. Where he deserves to be."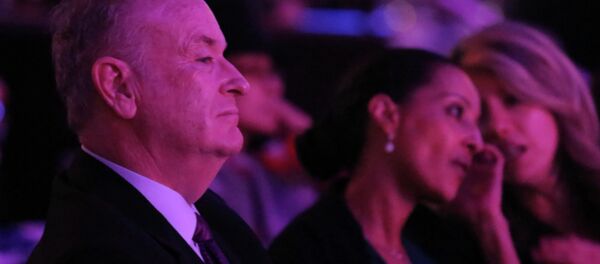 23 February 2015, 21:50 GMT
O'Reilly claims the CBS footage validates his story, but Mother Jones' Corn and Schulman note that it instead corroborates accounts of other journalists who described the scene as "simply a chaotic, violent protest" and not a "combat zone" as O'Reilly had previously described it.
Ending his segment on a less aggressive note, O'Reilly said "I want to stop this now, I hope we can stop it. I really do."