In the video, Deputy Christopher Johnson can be seen dragging Dasyl Jeanette Rios, 28, by the shackles around her ankles through the Broward County Courthouse. Rios can be heard sobbing in the video and yelling "Stop!, You're hurting me! You're f**king hurting me!"
Rios had been in court on a felony trespassing case where she was declared mentally incompetent. She was denied a chance to say goodbye to her mother after the ruling and, outside in a hallway disobeyed instructions get up from a bench where she was seated.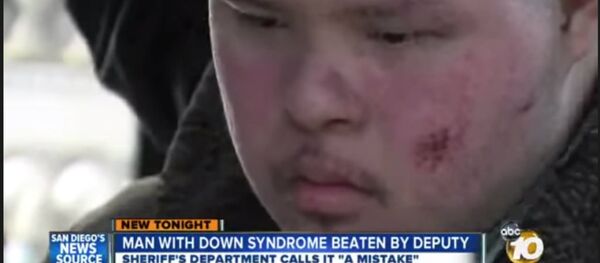 25 February 2015, 01:08 GMT
"I gave you a chance," Johnson can be heard telling Rios.
"You didn't give nobody a chance!"  Rios replies during the ensuing incident, which attorney Bill Gelin caught on his cameraphone. "All I wanted to do was sob for a few minutes — cry. That's all I wanted to do was cry for a few minutes."
"They could have had a wheelchair, they could have had a stretcher, they could have had somebody with just the slightest bit of compassion," said Gelin.
"I am concerned by the way the deputy handled this situation, because there were other courses of action he could have taken," Broward County Sheriff Scott Israel said in a statement. "Internal Affairs has initiated a complete and comprehensive investigation, and the deputy has been placed on restricted duty pending the outcome."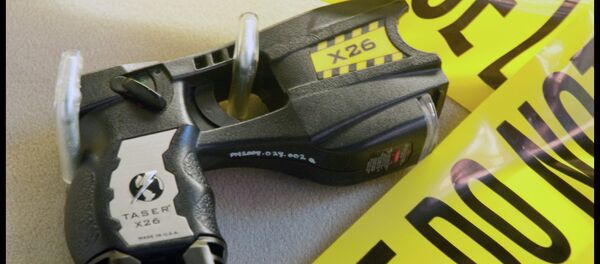 25 February 2015, 00:01 GMT
 "I think he should be arrested for what he did," Assistant Public Defender Lynn DeSanti, who also witnessed the incident, told WSVN. "He committed a battery on her, and the same way that people have to go through the criminal system and defend themselves, he needs to defend his actions, and I plan to go forward to the sheriff. This gentleman does not deserve to wear a badge."
In his incident report, Johnson reported that Rios was "disturbing the public" and talking loudly while refusing to move, reports the Sun-Sentinel. 
"Fearing she would cause a commotion in the public area, I then physically grabbed inmate Rios by her leg restraints and pulled her back to the D10-door," Johnson explained in his report.
"It's shameful. I believe a crime was committed," Public Defender Howard Finkelstein told the Sun-Sentinel. "For God's sake, this is 2015. We don't drag human beings down the hallway of a public courthouse. A crime has been committed and that deputy should go to jail."