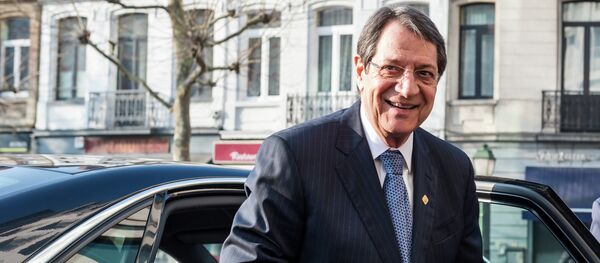 25 February 2015, 13:44 GMT
NOVO-OGARYOVO (Sputnik) — Russian President Vladimir Putin and his Cypriot counterpart Nicos Anastasiades signed on Wednesday a program on cooperation between the two countries for 2015-2017.
The president of Cyprus is currently visiting Russia. The two leaders held talks earlier in the day.
According to Putin, the joint program aims to "intensify economic cooperation" between Russia and Cyprus. The Russian leader acknowledged that in 2014 the trade turnover between the two countries had decreased.
"This is caused mainly by the market conditions — the drop in prices for oil and oil products. Anti-Russian sanctions by the EU countries and our response to that also had a negative impact. There was a sharp decrease of Cypriot agricultural products to the Russian market," Putin said.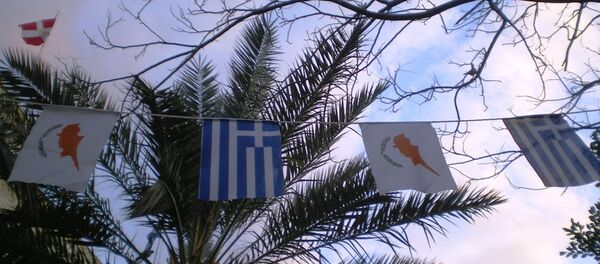 23 February 2015, 09:40 GMT
However, Putin recalled that August this year will mark 55 years of the countries' bilateral relations, which he described as "friendly and mutually beneficial."
Earlier on Wednesday, Anastasiades said after meeting with Putin, that anti-Russian sanctions negatively affect all EU states.
Last year, Cyprus followed the US and the EU's lead and supported the sanctions imposed against Russia over its alleged participation in Ukraine conflict.
Moscow has repeatedly denied the allegations and in response to the restrictions introduced a one-year embargo on certain food products from the countries that imposed sanctions.