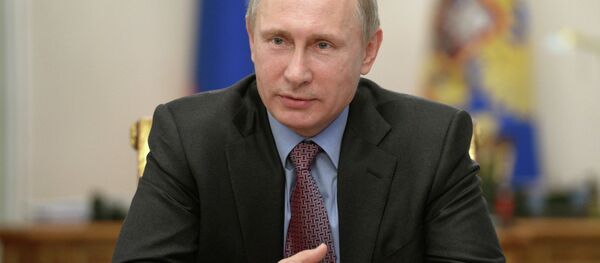 25 February 2015, 14:16 GMT
Gazprom is ready to discuss its gas supplies to Donbas directly with the authorities of Ukraine's self-proclaimed republics, said the company's spokesman Sergei Kupriyanov in televised remarks Thursday. Currently all Russian gas supplies to the troubled regions are part of Gazprom's contracts with the Ukrainian Naftohaz company.
"In yesterday's letter [Naftohaz] confirmed the remaining amount of paid-for gas, this is 206 mln cubic meters," he said. "We are ready to treat our supplies to Donbas separately and deliver the volume of gas indicated by Naftohaz to the pre-agreed entry points."
But these supplies could stop if Kiev does not complete prepayment for March deliveries this week, he added. "We will act according to the contract. If we do not get the money on time, the delivery will be halted," Kupriyanov said.
On Wednesday, the European Commission Vice-President Maros Sefcovic said the issue of gas supplies to the region should be treated separately from the winter gas package agreed by Russia, Ukraine, and the EU in October and running until the end of March. Kupriyanov said he had agreed with this proposal.
Meanwhile, Kremlin spokesman Dmitry Peskov said Russia could deliver gas to Donetsk and Luhansk for free.
"I can't talk right now about gas deliveries. Obviously these issues will be reviewed without delay if it's needed, but it is an obvious fact that Russia is helping with sufficiently large volumes [of gas to eastern Ukraine]," Peskov said.
Peskov said that the Organization for Security and Co-operation in Europe has already acknowledged that there is a humanitarian catastrophe in eastern Ukraine and Kiev's "energy blockade is not only making the humanitarian catastrophe worse, but making it completely terrible."
On February 19 Gazprom began to supply gas to Ukraine's southeast through the Prokhorovka and Platovo gas metering stations to an amount of 12 million cubic meters per 24 hours.
© Sputnik
Pricing Russian Gas for Ukraine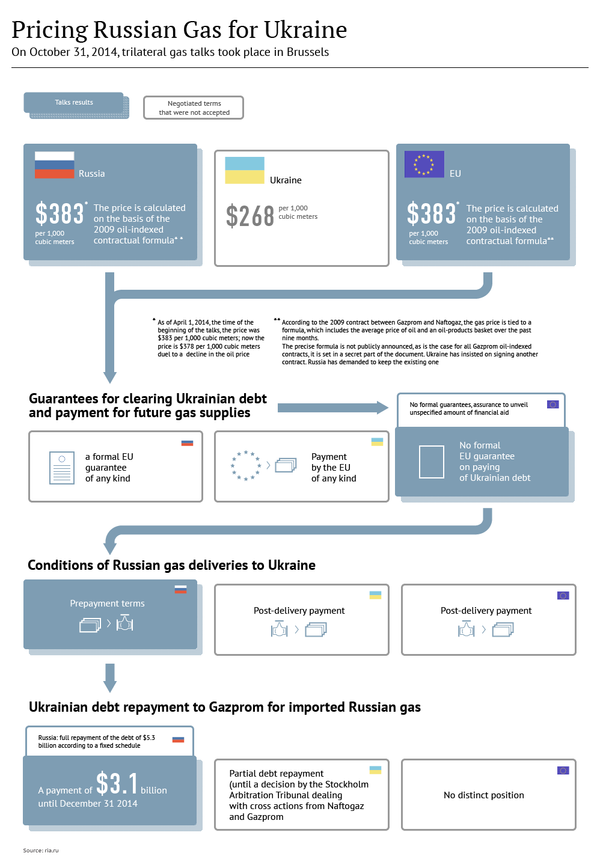 Pricing Russian Gas for Ukraine