NEW DELHI (Sputnik) — The cause of death of Reuters' bureau chief for Pakistan and Afghanistan, Russian national Maria Golovnina, has been determined as asphyxiation, a spokesman for Russia's Embassy in Islamabad told RIA Novosti Thursday, citing Golovnina's employers.
The 34-year-old journalist fell unconscious in the agency's Islamabad office and was rushed to hospital on Monday, where she was pronounced dead.
"According to information from Reuters, she died of asphyxia, the causes of the suffocation are being investigated," embassy spokesman Alexey Lipeyev said.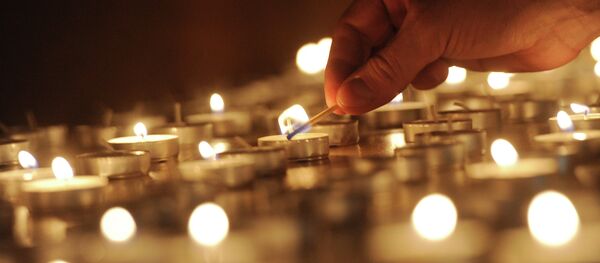 23 February 2015, 17:29 GMT
Local media reported on Wednesday that two of three pathologists who took part in Golovnina's autopsy found marks on her body that indicate that a struggle could have taken place.
Lipeyev added that Golovnina's colleagues have opened a book of condolences and are planning a memorial ceremony, which is to be attended by Russia's ambassador and minister-counsellor in Pakistan.
Golovnina's body is to be transported to Japan, where her father, correspondent for Russian news agency TASS Vasily Golovnin, resides, according to the Russian embassy.
A fluent Japanese speaker, Golovnina joined the Reuters team in Tokyo in 2001. Her prolific career with Reuters took her to the United Kingdom, Singapore, Moscow, Afghanistan and Iraq, before she was appointed bureau chief for Afghanistan and Pakistan two years ago.