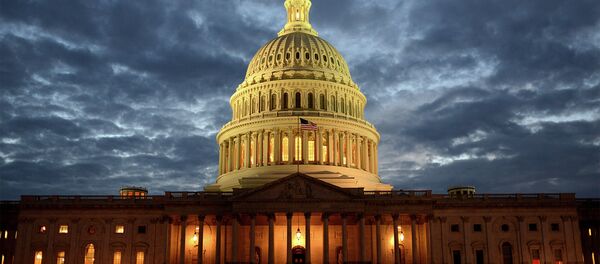 25 February 2015, 19:31 GMT
Russian, Chinese and Venezuelan geopolitics experts commenting on Stratfor's predictions that Russia will fall apart over the next decade have told Sputnik that the report's conclusions are hasty and careless, and that they are based more on wishful thinking and daydreaming than any real analytical wherewithal.
Vladimir Kozin, the head of the Advisory Group to the Director of the Russian Institute for Strategic Studies, notes that when it comes making predictions "about Russia's disintegration, this is nothing more than wishful thinking. Let the gentlemen from Stratfor preserve this report as a souvenir for memory."
However, Kozin also warns that the predictions made by the intelligence firm do reveal something about US intentions toward Russia. Commenting that Stratfor "works closely with the CIA, which has always led a campaign against Russia," Kozin notes that the predictions about Russia "supposedly falling apart on our own" hide specific plans for actions aimed against the Russian government. As a result, Kozin believes that "in order to ensure that attacks against us remain fruitless, we must consider the [report's] conclusions carefully."
It is worth recalling that Stratfor's 2005 report, forecasting the period up to 2015, also predicted that Russia would "slowly but surely" collapse, noting that Washington would likely attempt "to replace Putin with a more accommodating Russian president."
Since 1880, the United States has been on an uninterrupted expansion of economy and power. http://t.co/Ljn5IPCZI7 pic.twitter.com/1WkyLBhIYZ

— Stratfor (@Stratfor) 23 февраля 2015
Assumption that Russia Will Remain Inert in Times of Crisis Flawed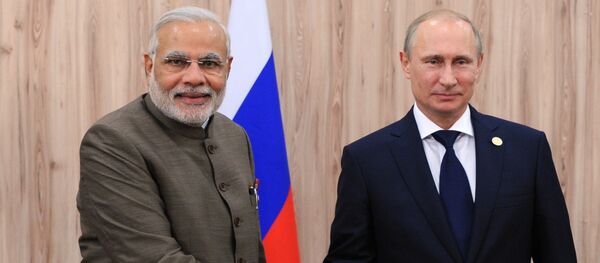 26 February 2015, 14:10 GMT
Gregory Dobromelov, Director of the Institute of Applied Political Studies, told Radio Sputnik that the US-centric Stratfor prognosis is fundamentally flawed, since it does not consider that "in conditions of [economic] crisis and the shifting geopolitical situation Russia's actions too will change." Dobromelov noted that "this forecast considers events which take place while Russia remains inert, [suggesting] Russia will not take any action. But in reality is obvious that Russian authorities and think tanks are working on plans to find solutions."
Dobromelov notes that the reality is that Washington is disconcerted by Russia's restoration of  geopolitical clout over the last years: "Of course they are not happy about Russia's growing geopolitical influence, reached over the last 10-15 years. Of course they are not happy about the strong ties Russia has with Europe via the system of energy deliveries, or the growing interactions with China, or with the preservation of a buffer zone among the post-Soviet republics."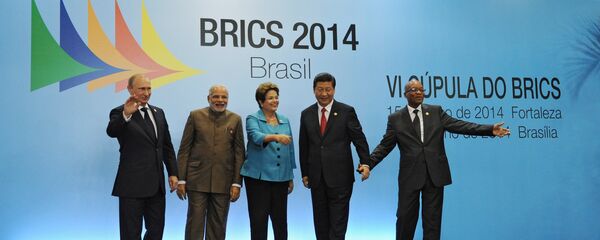 26 February 2015, 10:11 GMT
Alexei Arbatov, Director of the Center for International Security of the Institute of World Economy and International Relations, voiced his view that "everyone has a right to their own forecasts, but everything depends on the preconditions. If, for example, you accept the premise that Russia's GDP will fall by 95 percent, then the other conclusions flowing from this can be justified. Projections are a tricky thing; it all depends on the preconditions, and how these preconditions are justified."
Russia's Clout in the Far East and the Caucasus Not Declining
Zhang Xin, an expert at the Institute of International Relations at the East China Normal University in Shanghai believes that Stratfor's predictions about Russia losing its clout in East Asia are simply wrong. Zhang told Sputnik China that "Stratfor's conclusions about the weakening of Russian military strength, especially its naval power in East Asia and the Asian Pacific region, are hasty and careless. We know that Russia is investing heavily into the strengthening of its defense capabilities. In subsequent years, Russia will be a dominant military force in the region.  Stratfor's forecasts that Russia's military presence in the region will be weakened, or that Russia will lose its positions in East Asia, are absolutely unfounded."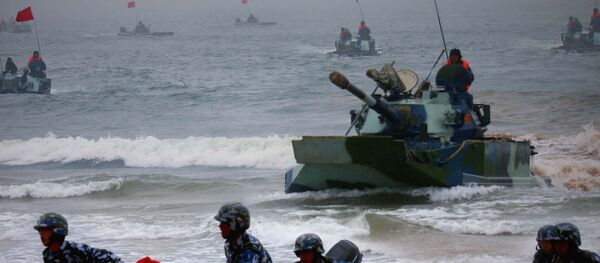 18 February 2015, 09:57 GMT
With regard to the projected surge in military rivalry between China and Japan, Zhang notes that Stratfor has ignored "the factor of relations between Russia and China, which are in a state of intensive and sustained development. This applies to politics, economics, and the military sphere. Recently Russia and China, within the framework of the SCO, held a number of large-scale military exercises and have strengthened their military cooperation. Although we cannot yet determine how exactly cooperation between China and Russia will affect the balance of military power in Asia as a whole, it is nevertheless clear that this is a factor which cannot be ignored in an analysis of the geopolitical situation and military competition in this region.  On this basis, I cannot agree with the conclusions and projections made by Stratfor, because, in my view, military cooperation between China and Russia will influence the geopolitical and military situation in East Asia and the Pacific over the long term."
Addressing predictions about Russia losing control over the Caucasus, Arbatov notes that in the coming years the opposite is likely to occur. "Russia will not only preserve its control over northern Caucasus, but will strengthen it, turning to new forms of control," based "not just on support of loyal local leaders...but on the integration of the North Caucasus into our constitutional plane."
Stratfor's Predictions Look More Like a Rough Draft Setting Out Washington's Desires for the Next Decade
Fernando Bossi, a Venezuelan political scientist and editor of the journal ALBA, told Sputnik Mundo that in his view, "Stratfor's report looks more like a rough draft setting out the priorities of the United States for the next decade than a forecast." Bossi notes that "this analysis reflects Washington's desires, not the objective situation. I consider the statements about the likelihood of Russia collapsing and China losing its role as the locomotive of the world economy completely unfounded. It is more logical to assume that the opposite will occur. Relations between Moscow and Beijing are at their historic peak, and in the future, the political and economic influence of these countries will only continue to grow, especially if they continue rapprochement with India, along with convergence with the countries of Africa and Latin America. This is exactly what we are seeing today, which cannot but be a cause for concern in the White House."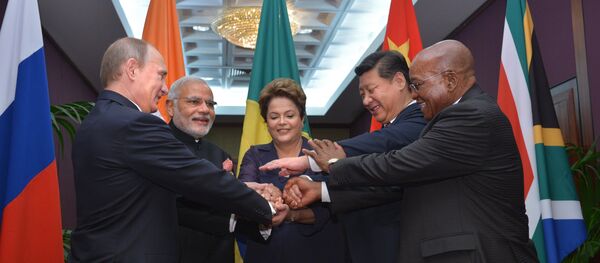 19 February 2015, 18:34 GMT
Bossi notes that "the Stratfor report is correct in saying that the world is on the verge of big changes," but that there is a "large probability these changes will be diametrically different from what American analysts expect."
Stratfor's predictions on Russia's imminent collapse are anything but original. Former Carter-era National Security Advisor Zbigniew Brzezinski wrote in the mid-1990s in his book 'The Grand Chessboard' that Russia would split into at least four parts. Mr. Brzezinski, who remains an outspoken critic of Russia, did not make such predictions in his latest book, Strategic Vision.
We lack competence to realize that we are unable to grasp the world modernity has brought us http://t.co/xvBsVviA9D pic.twitter.com/wZtsejTmkt

— Stratfor (@Stratfor) 26 февраля 2015