Passing with a vote of 3-2, the FCC has approved net neutrality. The plan will prohibit service providers from prioritizing certain sites in exchange for payments, blocking content access, and from purposefully adjusting Internet speed.
Internet providers, for instance, would not be allowed to provide preferential treatment to websites which pay a fee. Under net neutrality, subscribers would have the same degree of access to a site like Amazon as it would to a smaller, mom-and-pop retailer. The idea is that all web traffic should be treated equal.
"If we're going to open and free Internet, there has to be some counterweight to the power of the big Internet service providers," former FCC chairman Michael Copps told Sputnik. "You can't have both monopoly power and no regulation – that's just an invitation to total monopoly and total undermining of the public interest so that this most powerful technology in all of history, the internet, becomes not the province of all of us for the common good, but it becomes the playground of the favored few."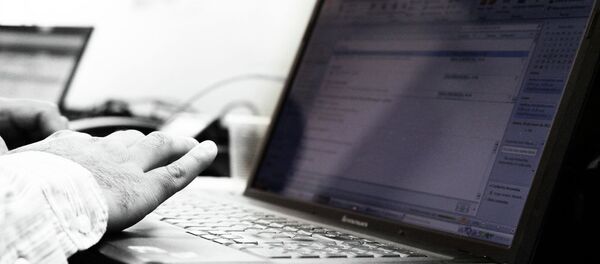 26 February 2015, 16:38 GMT
The new regulations will also expand to mobile broadband Internet.
"It is very important that these rules cover wireless, if for no other reason than 55 percent of Internet traffic today goes over wireless devices. And that's only going to go up," FCC Chairman Tom Wheeler told NPR earlier this month.
Reclassifying the Internet as a public telecommunications service will allow the FCC to regulate service providers.
Several tech giants have expressed broad support for net neutrality, including Twitter, Netflix, Reddit, Apple, and Google.
"The threat of Internet Service Providers abusing their gatekeeper power to impose tolls and discriminate against competitive companies is the real threat to our future," reads a letter written by hundreds of tech start-ups, which was sent to the FCC earlier this month. "A vibrant Internet economy depends on an open playing field in which small, innovative entrepreneurs can compete with incumbents on the quality of their services, not on the size of their checkbook or their roster of lobbyists."
© AP Photo / Pablo Martinez Monsivais
FCC Chairman Tom Wheeler joins hands with Commissioners Mignon Clyburn and Jessica Rosenworcel.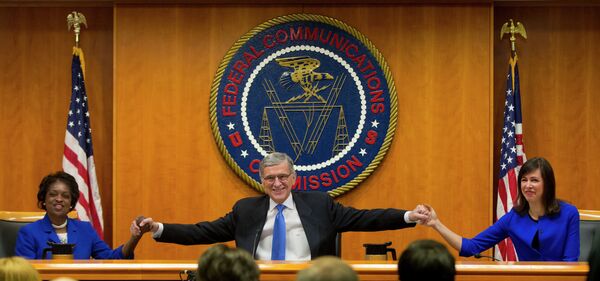 FCC Chairman Tom Wheeler joins hands with Commissioners Mignon Clyburn and Jessica Rosenworcel.
© AP Photo / Pablo Martinez Monsivais
Despite this support, net neutrality has been heavily criticized by the major broadband providers. AT&T, Comcast, Cox, and Verizon have all expressed their opposition, believing that the FCC will overburden the industry with undue rules. Internet regulation, they argue, would stifle innovation and drive up costs for subscribers. Some wireless providers have made similar arguments.
The vote went through despite requests for delay until the 332-page proposal could be made public and reviewed by the American people. A poll conducted by Hart Research Associates found that 79% of Americans preferred to know the precise wording of the poll before the FCC voted.
Two FCC commissioners, Ajit Pai and Michael O'Rielly, had requested such a delay.
"President Obama's plan to regulate the Internet is an unlawful power grab, Pai said in a statement earlier this month. The plan explicitly opens the door to billions of dollars in new taxes…The plan contains a host of new regulations that will reduce investment in broadband networks. That means slower Internet speeds."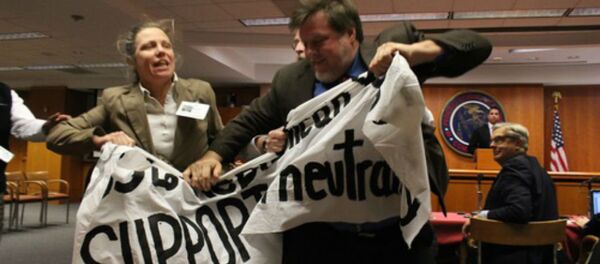 10 February 2015, 23:40 GMT
FCC Chairman Wheeler had previously proposed a kind of middle ground legislation, which would have allowed limited pay-for-priority deals. This proposal was met with a wave of outrage from net neutrality advocates. Over 4 million people wrote or called in to the FCC, arguing against any kind of preferential web "fast lanes."
President Obama also threw his support behind full net neutrality.
Many Congressional Republicans had considered legislation that would preserve net neutrality, but still keep the FCC from regulating providers. However, such legislation has never been brought to a vote.