WASHINGTON (Sputnik) — US housing prices exceeded projections in the fourth quarter, a spike likely driven by improvements in the job market and a lackluster supply of homes, for the US Federal Housing Finance Agency (FHFA) Principal Economist Andrew Leventis said in a press release.
"Contrary to prior indications of a possible slowdown, home price appreciation in the fourth quarter was relatively strong," Leventis said in the release issued on Thursday.
"The key drivers of appreciation over the last few years — low inventories of homes available for sale and improvement in labor markets — likely played a role in driving up prices during the quarter," he added.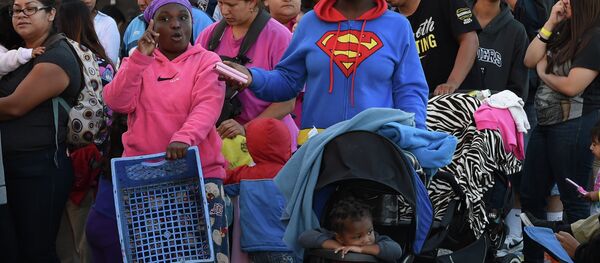 19 February 2015, 20:25 GMT
House prices rose 1.4 percent in the fourth quarter of 2014, according to the FHFA's Housing Price Index (HPI), representing the fourteenth consecutive quarterly price increase.
Among the 100 most populated metropolitan areas, the HPI indicated that fourth quarter increases were greatest in San Francisco, California, where prices increased by 6.0 percent, while prices were weakest in El Paso, Texas, where they fell 6.6 percent.
Of nine nationwide census divisions measured by the HPI, the Mountain region experienced the strongest fourth quarter, posting a 1.8 percent increase, while prices were weakest in the New England division, where they fell by 0.03 percent.
HPI measures price changes of single-family homes by averaging the value of repeat sales or refinancing on the same properties, according to the FHFA.
FHFA is an independent regulatory agency responsible for the oversight of secondary mortgage markets, including government sponsored enterprises of Fannie Mae, Freddie Mac and the Federal Home Loan Bank System.