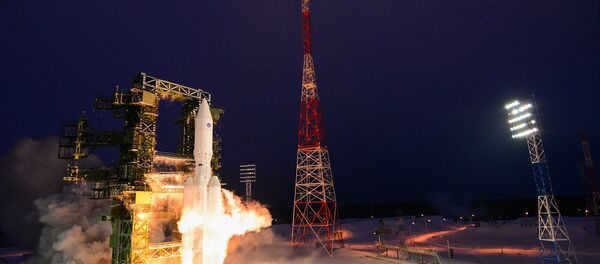 23 December 2014, 06:00 GMT
MOSCOW (Sputnik) – A Soyuz-2.1a carrier rocket with a military satellite blasted off from the Plesetsk space center in northwestern Russia's Arkhangelsk Region, a defense ministry spokesman Col. Alexei Zolotukhin told RIA Novosti Friday.
The blastoff took place as scheduled, at 2:01 p.m. Moscow time [11:01 GMT].
The military satellite separated from the rocket's third stage eight minutes after takeoff as planned.
It was the first launch from Plesetsk this year. The previous Soyuz-2.1a launch from the northwestern Russian launch center took place on October 30, 2014.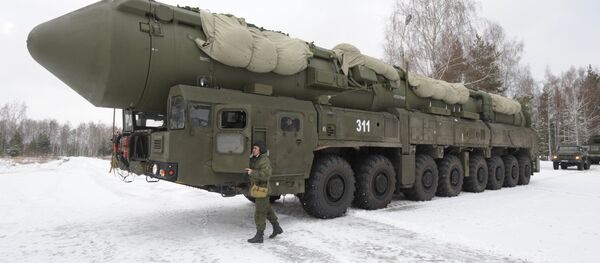 26 December 2014, 09:01 GMT
This was the 21st Soyuz-2.1a, 1b and 1c type carrier rocket launched from Plesetsk since flight tests have began there on November 8, 2004.
Earlier this month, a space industry source told RIA Novosti the Soyuz-2.1a rocket would orbit another military satellite.
Soyuz-2 replaced the Soyuz-U carrier rocket, which was in commission at the Plesetsk space center from 1973 to 2012. Over that period, nearly 430 multi-purpose space vehicles were sent into orbit out of a total 434 launches.
In September and October 2014, Russian Deputy Prime Minister Dmitry Rogozin and Russian Armed Forces communications head Maj. Gen. Khalil Arslanov expressed confidence that nine military communications satellites would join the orbital group by 2020.