At least 15 of the 350 hostages taken by ISIL in Assyrian villages in Syria in the past week have been shot or beheaded.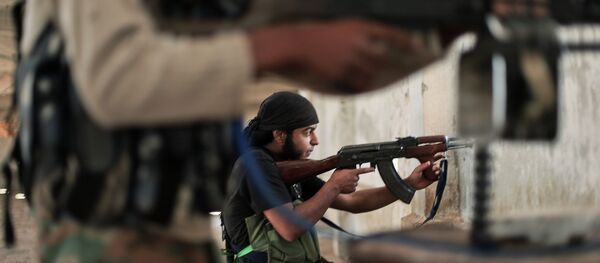 25 February 2015, 09:34 GMT
Earlier this week the militants kidnapped a large number of Assyrians and many were killed as their villages were raided and houses were burnt.
So far, 800 families were displaced from their villages in the Northeastern Syria. These people took refuge in Hassakah and 175 in Qamishli. The number of displaced civilians is expected to total to 1200 families. The only people left are fighters in Tel Tamar who are protecting the town together with Kurdish fighters.
According to a report by Catholic News Agency, civilians escaping to the Turkish border have been stranded as they are not allowed to cross.
"There are 200 families who were running away and trying to escape to Turkey, but the border is closed for Syrians. No Syrian can cross into Turkey," Archbishop Jacques Behnan Hindo told CNA.
On Wednesday, both the United Nations Security Council and the United States strongly condemned this week's abductions and demanded the immediate release of all civilians, including children and elderly, taken by the Islamic State.