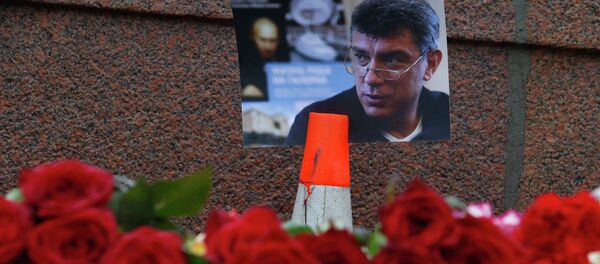 28 February 2015, 08:53 GMT
Kiev residents brought flowers and lit candles at the Russian Embassy to commemorate the murder of politician Boris Nemtsov, UNIAN reports. Some social media users called on gathering in the Maidan to pay tribute to the slain figure.
Deploring the assassination, president Poroshenko said Nemtsov "was a bridge between Ukraine and Russia. The murderers' shot destroyed that."
A well-known figure of the Yeltsin-era Russia, Boris Nemtsov was shot dead on Friday night in Moscow. An investigation is underway.