EDINBURGH (Sputnik), Mark Hirst — Widespread aggressive police coercion of civil activists in the United Kingdom demonstrates the British state is "afraid of its own citizens," a senior United Nations official told Sputnik on Sunday.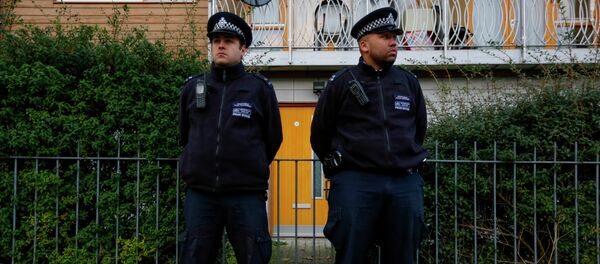 25 February 2015, 10:57 GMT
"The practice of infiltrating civil society and protest groups is clearly not a thing of the past, and it's more than a series of isolated incidents. There are patterns that strongly suggest an official policy," Maina Kiai, the UN Special Rapporteur on the rights to freedom of peaceful assembly and of association, said.
Last week, police in Cambridge confirmed that two of its officers had been facing an internal investigation into allegations they had been using threats and intimidation in trying to persuade activists to spy for them.
One campaigner secretly filmed a police detective attempting to bribe him to spy on fellow Cambridge University students, anti-racism activists, environmentalists and those campaigning against government cuts to public services.
"Why is an established democracy such as Britain so afraid of its own citizens that it feels the need to spy on peaceful civic groups?" Kiai said.
The UN official called on a nationwide investigation, specifying that the police had been infiltrating Britain's civic groups at least since 2003.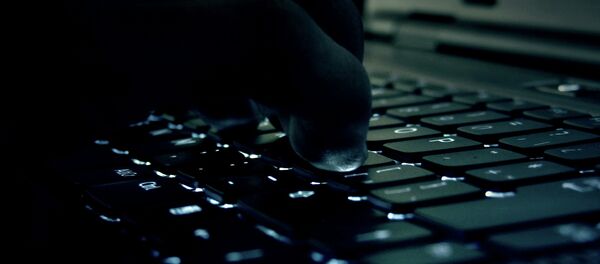 10 February 2015, 13:06 GMT
"Why do [the police] think they can keep getting away with it? This is pure, blatant intimidation, and it is suffocating the rights to freedom of peaceful assembly and of association in the UK," Kiai said.
At least two of the individuals who claim they were pressured into becoming police informants were students at Cambridge University, whose alumni include naturalist Charles Darwin, philosopher Bertrand Russell and physicist Stephen Hawking.
Helen Hoogewerf-McComb, president of Cambridge University Students' Union (CUSU), refused several requests to be interviewed by Sputnik or deny whether she or other CUSU officials had been approached by police to inform on fellow students.
In 2013, a Freedom of Information request revealed that over a five-year period police forces in England and Wales had paid over 25 million pounds ($38 million) to "Covert Human Intelligence Sources," a police designation of their informants.