Commanders of Russia's Northern Fleet are mastering new ways of using deadly underwater weapons in the High Arctic, the press service of the Northern Fleet reported.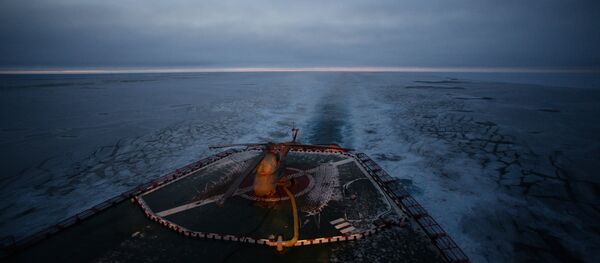 8 January 2015, 12:31 GMT
"During the meeting, special attention was paid to the issue of using torpedoes to make openings in the ice, so submarines could surface and fire missiles in the hard conditions of the High Arctic," said the main statement during the meeting of Navy commanders at the training center in Gadzhievo.
Admiral Vladimir Korolyov, the commander of the Northern Fleet, talked about the importance of using the combat experience of the older generation of Navy officers, while at the same time working to develop new techniques and tactics of underwater warfare. The Admiral also mentioned that the Russian navy is highly trained and its crews could carry out missions in any situation.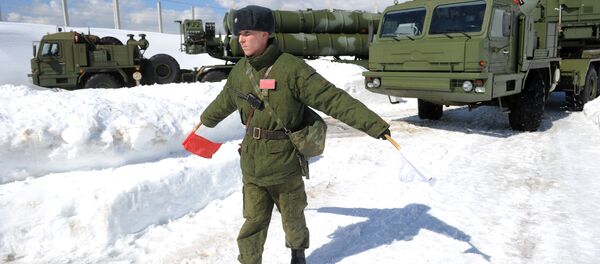 9 January 2015, 13:24 GMT
In December 2014, Russia unveiled a revised military doctrine that prioritizes the protection of national interests in the Arctic. The region, which has vast reserves of oil and gas, has been the focus of attention for four other Arctic nations: the United States, Canada, Norway and Denmark. Russian President Vladimir Putin said that although Russia does not plan to militarize the Arctic, it will take necessary steps to ensure its defense capabilities in the region.
In January, it was reported that the Northern Fleet increased its air defense by adding new S-400 Triumph air defense missile systems. The S-400 Triumph long- to medium-range surface-to-air missile system can hit any aerial targets, including aircraft, unmanned aerial vehicles (UAVs), and cruise and ballistic missiles at a distance of up to 400 kilometers (250 miles) and an altitude of up to 30 kilometers (18.6 miles).

Russian Navy