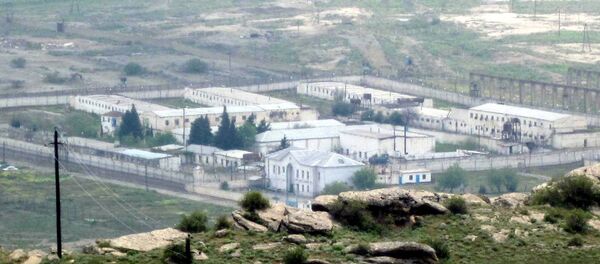 MOSCOW (Sputnik)
–
Serious abuses against Egyptian minors require immediate attention, despite measures taken by the country's authorities to promote children's rights, Human Rights Watch (HRW) said Wednesday.
"Egypt's enforcement of recent legal changes can make a difference in the lives of the country's children. But the Egyptian government still needs to do much more to protect children from serious abuse," Zama Coursen-Neff, children's rights director, said in a statement published on the HRW website.
The government should promote a "sustained and serious campaign to improve the rights of all children in Egypt," she added.

24 February 2015, 00:20 GMT
The concern of HRW activists mostly relates to violations of children's rights in Egypt's justice system, for instance, physical abuse in police stations and jails, biased trials and inappropriate conditions caused by overcrowding in prisons.
The Egyptian authorities also process many cases against minors through the adult court system, despite the fact such cases in Egypt are to be handled exclusively by the Child Court, the HRW release read.
The watchdog stressed that Egypt's children are also allowed to be tried by military courts, while international and regional African law generally prohibits the prosecution of civilians in military courts.
Recently Egypt's government has introduced changes related to children's rights, including setting the minimum legal age for marriage at 18, but underage marriages are still practiced in rural areas as no mandatory marriage registration is required.
Egypt's promotion of children's rights has achieved considerable success in child survival and development since the early nineties. In 2008, Egypt introduced many changes in the process, including Child Law amendments, but further innovations were not accompanied by the necessary government resources to implement the new legislative provisions, according to the UNICEF Child Protection Program revealed in 2011.
The 2013 Egyptian coup derailed much of the progress made, as HRW reported numerous violations of children's rights during the coup, including acts of kidnapping, illegal arrests, assaults, beating and torturing of minors.