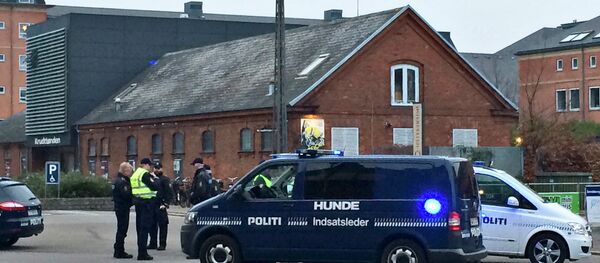 14 February 2015, 16:13 GMT
MOSCOW (Sputnik) — The first public appearance of Swedish artist Lars Vilks, the suspected target of the recent terror attack in Copenhagen, has been canceled amid security fears, the organizers said Wednesday.
Vilks, known for his drawings of the Prophet Muhammad, was initially scheduled to speak at the Folkets Hus conference venue in the Swedish city of Gothenburg on Thursday.
"This is a tragedy for the freedom of speech in Sweden. The extremists and the perpetrators of violence are about to win," the youth fraction of the country's Pirate Party, which organized the event, said on Facebook.
The debate was moved to Friday after a teachers' union that was set to hold a meeting at the same venue expressed security concerns.
Now, Folkets Hus has "changed its mind once again and canceled the event and breached the contract, claiming that guests in a completely different part of the building may feel anxious," the organizers said.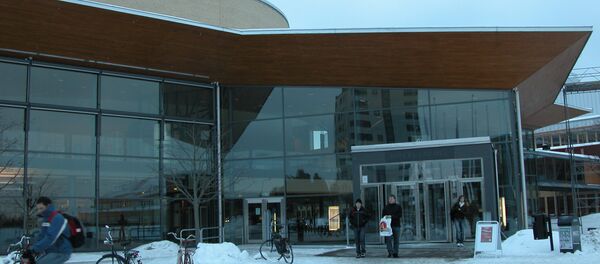 27 February 2015, 13:03 GMT
Police have vowed to guarantee the safety of all participants if the debate is moved to another location, according to the youth group, though the chances of finding new premises for 200 people on short notice are slim.
"It is not possible to hold open talks with Lars Vilks of Sweden anymore," the debate organizers stated.
Last month, an Islamist gunman opened fire at a free speech debate in a Copenhagen cafe, attended by Vilks. The attack resulted in the death of a civilian, while several police officers were wounded.
Vilks sparked major international controversy in 2007 after releasing a series of drawings of the Prophet Muhammad as a roundabout dog, a form of Swedish street installation, and has lived under police protection for several years amid numerous threats.