WASHINGTON (Sputnik) — The US Department of Justice (DOJ) has laws in place to protect US Federal Bureau of Investigation (FBI) whistleblowers from retaliation, but the system does not work as intended, non-profit whistleblower organizations told Sputnik.
"The Justice Department's program for protecting FBI whistleblowers is broken and does not work," National Whistleblowers Center Executive Director Steven Kohn said on Thursday.
"It can take over 10 years for a simple case to be processed and most cases are dismissed on technicalities," Kohn added.
Kohn explained that one of the biggest problems with the existing law is that FBI agents can be fired after they reports misconduct to their supervisor.
Whistleblower Support Fund President and author of the book "Don't Kill the Messenger" Donald Soeken said the FBI and other federal agencies are run top down, which creates a situation where whistleblowing is equated with disloyalty.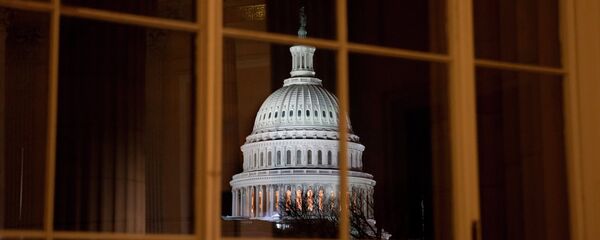 "Any part of the agency that gives assistance to whistleblowers is seen as disloyal," he said. Those who support whistleblowers even though that is their job will be harmed for doing their job."
Soeken, himself a whistleblower in 1978, said that the retaliation is real and those who have blown the whistle know they will end their career.
"You are told… 'We want ethical people in the government. We don't want cheating.' But when you do [blow the whistle], you find out they didn't really mean it, because it involves your superiors," Soeken said.
Kohn, however, pointed out that those FBI agents who become whistleblowers are blocked from going to court because no judicial review exists at present.
"We are challenging that in court right now. We are hoping that Congress will amend the law and fix these terrible problems," Kohn said.
Soeken argued that new regulations on whistleblowing should be non-political, taken out of the Executive Branch and placed in an independent group like the National Labor Relations Board to administer the whistleblower laws.
The US Government Accountability Office said in a report published on Wednesday that the FBI does not have an adequate process in place to protect whistleblowers from retaliation. The DOJ has dismissed 44 out of 62 complaints of whistleblower retaliation, according to the report.