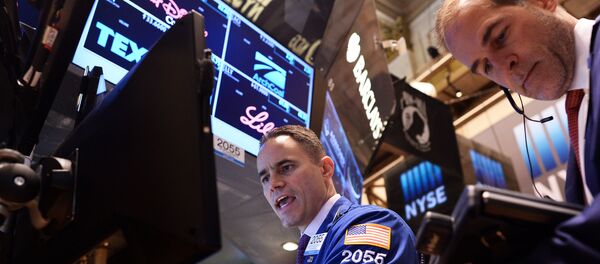 21 January 2015, 08:43 GMT
BEIJING (Sputnik) — China's planned gold fixing will promote the country's interests and provide it with a "decisive influence" on global prices, Zhang Lei, chief gold analyst with the Beijing Gold Exchange Center, told Sputnik on Friday.
"Chinese gold fixing will directly reflect domestic prices on the Chinese market, and gradually introduce its own rules to the global gold market," Zhang said, adding that this will grant China a "decisive influence on the establishment of the gold price."
Local media reported earlier in the week that Chinese banks will take part in the ICE Benchmark Administration's new gold fixing system, set to replace the nearly century-old London gold fix.
Yuan-denominated gold fixing will complement the new mechanism, and gradually promote the interests of the Chinese market, according to Zhang.