Ekaterina Blinova — Russia is growing its maritime potential, signaling its intention to regain geopolitical power as a naval force, according to experts.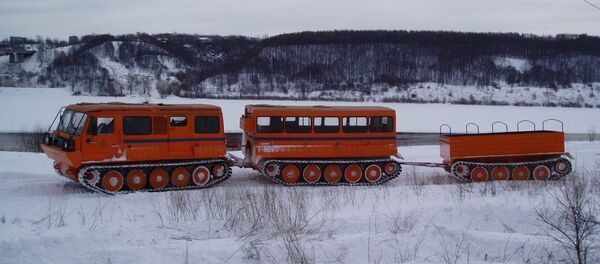 In the midst of withstanding NATO expansion in Eastern Europe and closely observing its national interests in the Middle East, Russia is also strengthening its military presence off its eastern coasts – in the Pacific region – where the geopolitical interests of Moscow and Beijing are overlapping.
Experts point out that for Russia and China the American pivot to East Asia and the Asia-Pacific poses a serious challenge. At the same time both Moscow and Beijing are in territorial disputes with Tokyo; with the balance of power in the Korean peninsula also viewed by the two global players as a guarantee for stability in the region.
So far, Moscow has been upgrading and modernizing its Pacific Fleet units, and holding joint naval drills with China on a regular basis for the last five years. Additionally, Russia's Pacific Fleet is participating in multi-national anti-piracy operations off Northeast Africa's coasts and expanding its Arctic missions.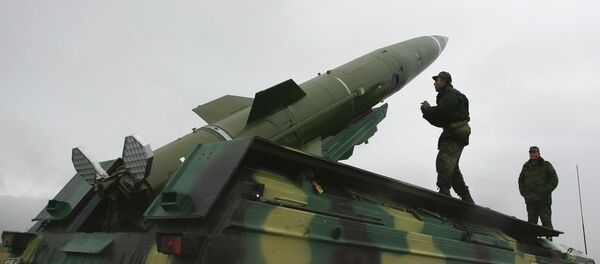 Military analysts point out that over the last two years the Pacific Fleet has obtained new Borei-class nuclear-powered ballistic missile submarines (SSBN) and Dyugon-class landing craft; Russia's second-biggest fleet will also receive the multipurpose Steregushchy-class corvettes and Yasen-class multipurpose attack nuclear submarines (SSGN) as a part of 20-year naval re-armament program.
It is also worth mentioning that Russia expects eight Borei-class vessels to enter service by 2020, while the missile-carrying nuclear submarines "Vladimir Monomakh" and "Alexander Nevskiy" will join Russia's Navy Force in the Far East this year.
Each Borei-class submarine can carry up to 16 Bulava ballistic missiles (SLBM) which are reportedly capable of overcomng US missile defense systems, making the Pacific Fleet an effective military "shield" of Russia in the Far East and bolstering its retaliatory capacity.

Meanwhile, in 2014 Russia's Defense Minister Sergei Shoigu announced of an ambitious plan to expand Russia's naval presence overseas, setting up access rights for Russia to foreign ports.
Remarkably, during his last visit to Latin America in February 2015, Sergei Shoigu signed a number of important deals strengthening military collaboration between Russia and Venezuela, Cuba and Nicaragua, including agreements, allowing Russian warships to enter the countries' ports.
According to experts, Russia's naval visits to overseas havens have increased substantially over the last three years, including ports of Vietnam, the Seychelles and Singapore.
Russia's gradual naval expansion demonstrates the country's intention to regain its global position as an influential naval power, experts noted, marking Russia's return to classic geopolitics backed up by strong military fleet.