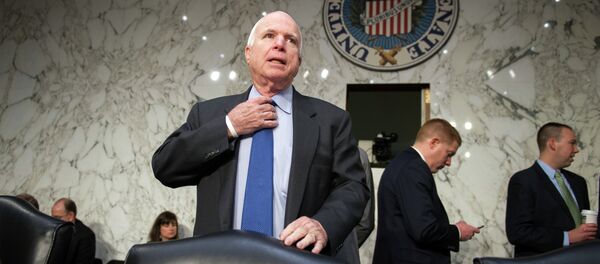 21 January 2015, 20:26 GMT
More than 120 pieces of military equipment, including Abrams main battle tanks, Bradley armored vehicles and Scout military Humvees were unloaded
Monday at the Port of Riga, the Latvian Defense Ministry said in a statement. 
Some of the new arrivals will stay in Latvia and some are set to move on to neighboring Estonia and Lithuania.
"This will further help to ensure the security of all three Baltic states and demonstrates solidarity with our fellow NATO members," Latvian Defense Minister Raimonds Vejonis tweeted on  Monday.
After Crimea's rejoining Russia in March 2014 and the start of an armed conflict that flared up shortly afterwards in eastern Ukraine, the United States said it would deploy its troops in the Baltic countries and Poland. There are 150 US paratroopers currently stationed in Latvia.
Latvia joined NATO in 2004.