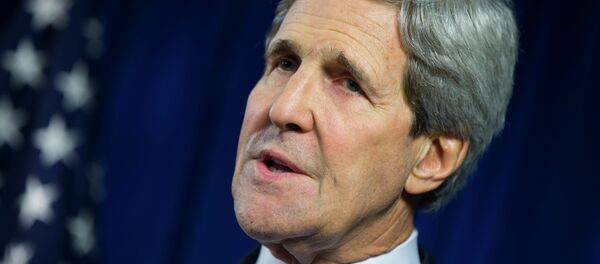 WASHINGTON (Sputnik) — US Secretary of State John Kerry will meet with Iran's Foreign Minister Mohammad Javad Zarif in Switzerland on Saturday as part of the P5+1 talks on Iran's nuclear program, the US Department of State announced in a press release on Monday.
"The Secretary will then travel to Lausanne, Switzerland, on March 15, to meet with Iranian Foreign Minister Zarif as part of the ongoing EU-coordinated P5+1 nuclear negotiations," the press release read.
The P5+1 group, which is comprised of the United States, Russia, China, France, Germany and the United Kingdom, finished another round of negotiations with Tehran on Thursday in the Swiss town of Montreux.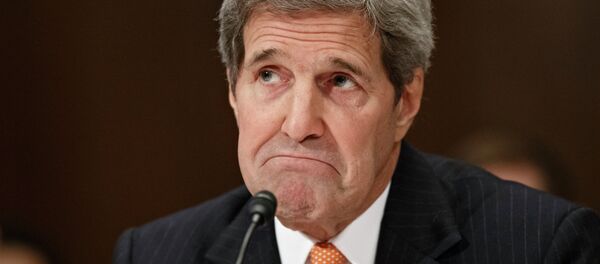 Zarif called last week US President Barack Obama's proposal to freeze Iran's nuclear program for 10 years "unacceptable".
On Monday, Obama said that if Iran was willing to agree to freeze its nuclear program for a minimum of ten years, it would give the United States the assurance that it does not have a nuclear weapon.
The Iran-P5+1 negotiations have taken place since November, 2013 and aim to ensure the peaceful character of Iran's nuclear activities in exchange for lifting the sanctions imposed on the country. During talks in Vienna in November, the negotiations lead to extending the deadline for reaching a final agreement to July 2015.