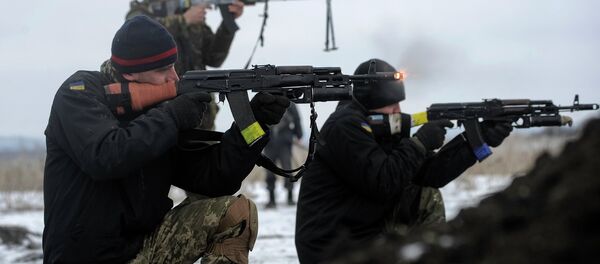 10 February 2015, 14:30 GMT
WASHINGTON (Sputnik) — US advisors are providing assistance to Ukraine to reform the country's Prosecutor General Office in order to reinvigorate its law enforcement and improve the results of its work, US Assistant Secretary of State Victoria Nuland said on Tuesday.
"They [Ukrainians] are reforming the prosecutor general office supported by US law enforcement and criminal justice advisors to help energize law enforcement and increase prosecutions," Nuland stated.
"They are putting newly-trained force of beat cops on the streets in Kiev who will protect not shake down the citizens, a prototype of what they are hoping to do nationwide," she added
Nuland made the comments at a US Senate Foreign Relations Committee hearing on US policy toward Ukraine.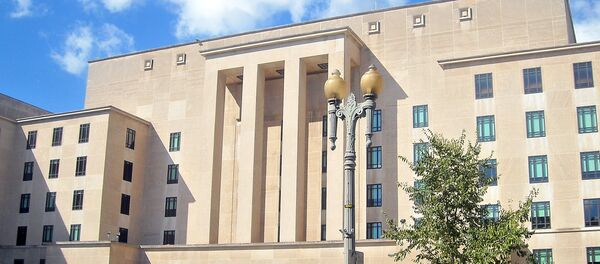 20 November 2014, 20:55 GMT
The Nuland Assistant Secretary of State noted that the Ukrainian government was implementing other reforms with US support, including improving energy efficiency in homes and factories and building e-governance platforms.
"With the help of US AID experts they are deregulating the agriculture sector and allowing family farmers to sell more of their produce in local, regional and wholesale markets," Nuland added.
Ukraine's economy suffered a dramatic downturn amid a military confrontation between Kiev government forces and independence supporters in Eastern Ukraine.
The United States has been assisting Ukraine with economic and non-lethal military support since the Kiev government began a military operation against the independence fighters in Eastern Ukraine.
On February 5, US Secretary of State John Kerry said the United States would allocate $1 billion in financial assistance to Kiev in addition to another $1 billion, authorized earlier, aimed at supporting reform plans.