In an escalation of the shock tactics used in previous videos of beheadings and prisoners being burnt alive, this video shows a child of maybe 12 or 13 years old shooting Musallam in the head. Though executioners in IS videos — like the infamous Jihadi John — usually wear masks, in this case, the faces of both the child and the other adult militant who appears with him are clearly visible.
The video begins with Musallam seated indoors in an orange jumpsuit explaining how he was recruited to work for Israeli intelligence, identifying his father and brother as "Mossad Spies." Then he appears outdoors with the child and the adult militant who delivers his message in French, and refers to the child as one of the "young lions of the caliphate."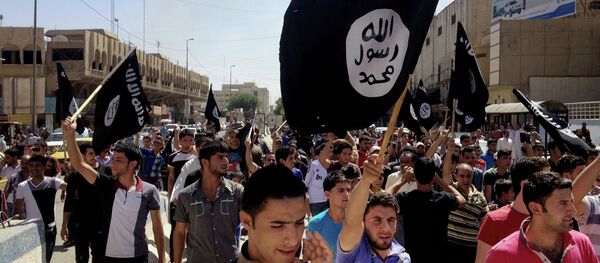 12 February 2015, 20:27 GMT
Musallam, 19, is from East Jerusalem. IS announced they had captured him in late 2014 and accused him of being an agent of Mossad, which Israeli authorities have neither confirmed nor denied. 
Reuters has said it could not immediately verify the authenticity of the footage, nor could Israeli security officials. The video spread quickly starting with IS supporters' Twitter feeds, though some journalists and social media users question whether to repost video or screenshots of such a graphic piece of propaganda.