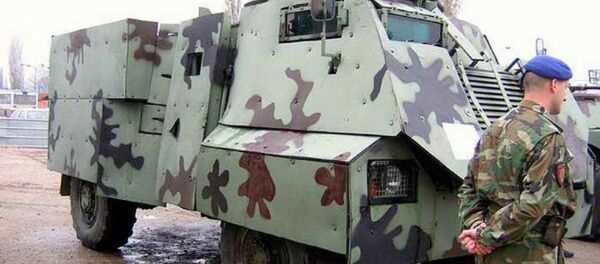 MOSCOW, March 11 (Sputnik) — On Tuesday, Ukraine's special operations spokesman Anatoliy Stelmakh announced a complete withdrawal of heavy artillery from the contact line in southeast Ukraine.
Meanwhile, head of special operations Andriy Lysenko maintained Kiev's refusal to pull back large-caliber arms entirely until independence forces' heavy weaponry withdrawal is confirmed.
"Such contradictory statements indicate the absence of an agreed position on implementing the Minsk agreement," LPR's Vladislav Deinego said in an interview with the Luhansk Information Center.
The 13-point deal, worked out in the Belarusian capital last month, also envisions a region-wide ceasefire and an all-for-all prisoner exchange between Kiev and the east Ukrainian independence militia.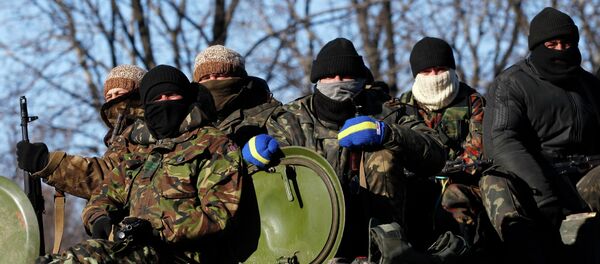 "It is highly probable that there will be a conscious disruption of the second set of measures to implement the February 12 Minsk agreements," Deinego added.
Luhansk, along with neighboring Donetsk, stated their portion of the heavy arms withdrawal was complete by March 1, meeting the deadline stipulated in the Minsk deal.
The Organization for Security and Co-operation in Europe, tasked with monitoring the implementation of the Minsk agreement, has not fully confirmed the pullback and requested more detailed information from both of the conflicting sides.
The conflict in southeastern Ukraine began in April 2014, when Kiev launched a military campaign against independence supporters in the eastern regions of Donetsk and Luhansk.
The United Nations estimates that over 6,000 people have died in ongoing battles.