Yukio Hatoyama, the Japanese ex-Prime Minister who had gained the ire of Tokyo for his visit to Crimea this week to find out "what the local residents indeed feel" about the March 2014 reunification with Russia, has expressed that in his view, the referendum was "constitutional and expressed the real will of the Crimean people."
"I have listened to a variety of points of view, and have discovered that the referendum in Crimea was conducted in accordance with the Ukrainian constitution, peacefully, according to democratic procedure, and has expressed the real will of the Crimean people," Hatoyama noted at a press conference in Simferopol, RIA Novosti reports.
The former Prime Minister added that he believes that his task now is to offer "Japanese society the truth about the democratic nature of the Crimean population's will to become part of Russia."
Hatoyama, arriving in Crimea on Tuesday, explained before his visit: "I want to see with my own eyes how people in Crimea are feeling." He noted that in addition to gauging local opinion, he "could possibly promote the development of cultural and humanitarian ties between Crimea and Japan."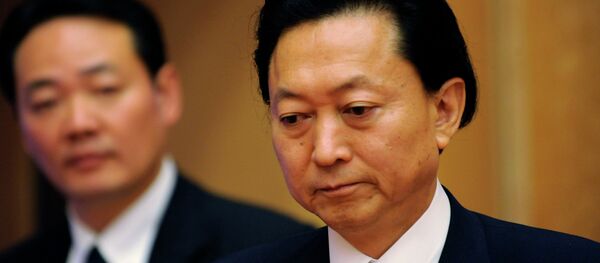 Japanese Chief Cabinet Secretary Yoshihide Suga said Wednesday that "the visit to Crimea of a politician who used to serve as prime minister is an extremely thoughtless move, which is deeply regretful."
The ruling Liberal Democratic Party's Vice President, Masahiko Komura, added that Hatoyama's visit does not correspond to the official Japanese position and is "misleading to the international community."
Last week, in the run up to the visit, the Japanese Foreign Ministry had strongly recommended that Hatoyama cancel his visit to the peninsula.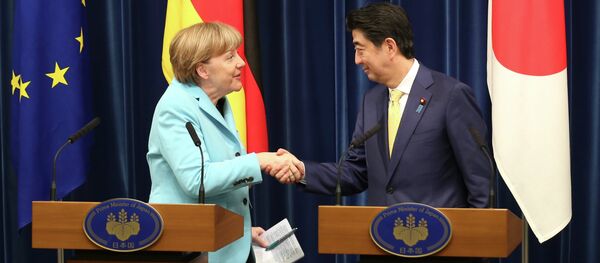 Hatoyama, who now heads the "Japan-Russia Society" and organizes an annual festival of Russian-Japanese cultural exchange, is expected to meet with the Crimean leadership later this week. Hatoyama does not support the policy of Western sanctions against Russia, and believes relations between Tokyo and Moscow must be improved as soon as possible. The former politician has earlier argued that Japan was pressured to join in on the sanctions, noting that the country must pursue a foreign policy "fully independent…from its American partners."
Japan joined in with Western anti-Russian sanctions March, 2014, postponing talks on international investment, collaboration in space research and plans for a simplified visa regime. In addition, 40 Russian citizens and two Russian companies were put on a black list. Japan has not recognized the results of the Crimea referendum on independence from Ukraine and reunification with Russia.