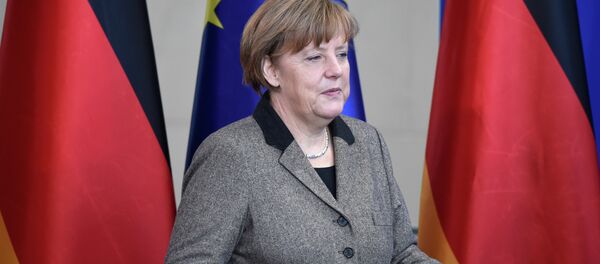 BERLIN (Sputnik) – German Chancellor Angela Merkel will visit Moscow May 10, the German government press service told RIA Novosti Wednesday, confirming earlier media reports that the German leader will not attend Victory Day celebrations in Moscow.
"We confirm that Chancellor Merkel will visit Moscow on May 10. She is planned to lay wreaths to the Tomb of the Unknown Soldier jointly with President [Vladimir] Putin," the press service said.
Earlier Wednesday, German newspaper Die Zeit reported, citing unnamed sources, that Merkel would arrive one day later and so would not be able to participate in the May 9 Victory Parade in Moscow.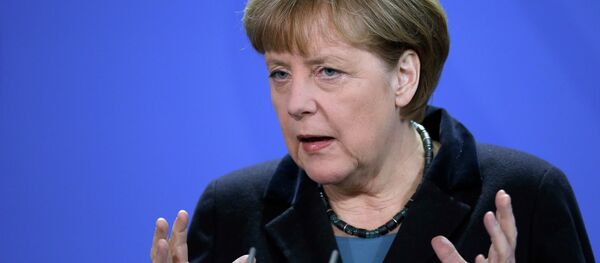 Moscow had earlier sent invitations to a number of world leaders to attend the Victory Parade commemorating the 70th anniversary of Nazi Germany surrender, and marking the end of the Second World War.
The presidents of Poland, Lithuania, Latvia and Estonia declined the invitation. US President Barack Obama expressed his thanks for the invitation but also chose not to participate, citing a busy schedule.
British Prime Minister David Cameron and French President Francois Hollande have not yet responded to the invitation by the Kremlin.
Russia's relations with a number of Western countries deteriorated over Moscow's alleged participation in the military conflict in southeast Ukraine. Russia has repeatedly denied involvement in Ukraine's internal crisis and stated that there is no military solution to the conflict.