WASHINGTON (Sputnik) — A dozen US Senators sent a letter to the Senate Appropriations Committee requesting that it allocates funds for defensive weapons to Ukraine, US Senator Richard Blumenthal said in a press release.
"We write today to request that the Appropriations Committee appropriate funding, consistent with the Ukraine Freedom Support Act of 2014, for the purpose of providing defensive weapons to Ukraine," the letter, quoted in the press release on Wednesday, read.
The Senators noted there is a "growing bipartisan consensus" within the US Congress, the US President Barack Obama administration and among former officials that the United States should provide lethal assistance to Kiev.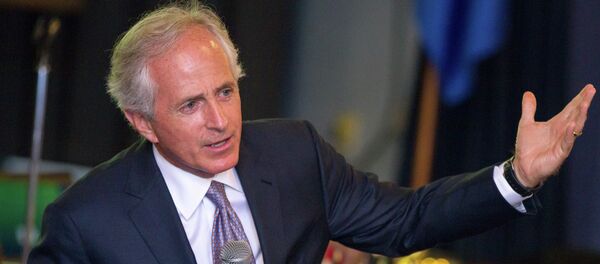 Earlier on Wednesday, US President Barack Obama approved $75 million in additional non-lethal equipment to Ukraine, which includes unmanned aerial vehicles, widely known as drones, counter-mortar radars, secure communications equipment, night vision devices, and military ambulances.
US Senator Dick Durbin praised the White House initiative, but also urged Obama to provide Kiev with weapons.
"I applaud President Obama for sending a strong signal both to the people of Ukraine as well as to the Kremlin. But more can and must be done for Ukraine, including defensive weapons as soon as possible," Durbin said in a statement.
Last Wednesday, a group of bi-partisan US lawmakers sent a letter to Obama urging him to provide Ukraine with lethal weapons. The lawmakers accused Obama of not using his full authority outlined in the Ukraine Freedom Support Act signed by Obama in December.