SIMFEROPOL (Sputnik) — Tokyo should take an independent decision to lift the sanctions it has imposed against Moscow and recognize the results of the Crimean referendum on reunification with Russia, the former Prime Minister of Japan Yukio Hatoyama said at a meeting with Crimea's leadership.
Hatoyama stressed that the Japanese authorities are looking up to the United States when choosing a foreign policy course. According to the former prime minister, Tokyo's decision to join anti Russia sanctions was not right.
"I believe it's time for Japan to wake up and face the reality. Let the other countries continue their policy of sanctions against Russia, but Japan should independently renounce this policy," Hatoyama said.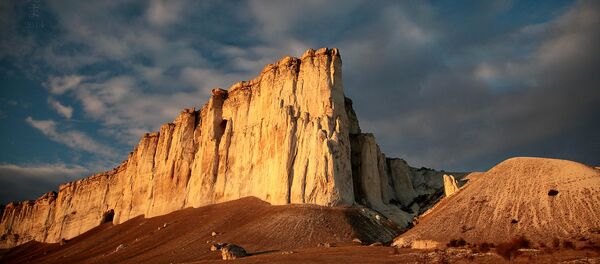 The former prime minister noted that because of Tokyo's decision to join the anti-Russia sanctions, the visit of Russian President to Japan has been cancelled and the talks on Kuril islands were frozen.
Hatoyama noted that being a democracy, Japan should have welcomed the March,2014 referendum in Crimea – but due to the one-sided media coverage the vast majority of Japanese remain unaware of real situation in Crimea and the amount of work that has been done in the region during the last year.
Hatoyama said that during his visit to Crimea he witnessed the unanimity of locals regarding the reunification with Russia.
"I believe this signifies that is was a right decision to take," the politician said.
Crimea and Sevastopol became Russian regions following a referendum held lin March,2014, when 96 percent of voters backed seceding from Ukraine and reuniting with Russia. Despite this, the United States and their allies have branded the move an "illegal annexation" and started imposing sanctions against Moscow. Tokyo followed US sanctions policy by restricting exports of Russian weapons to Japan and imposing sanctions against several Russian banks.