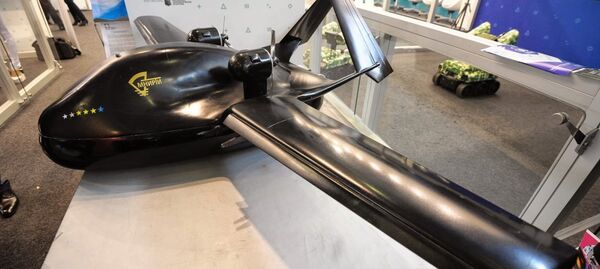 State-of-the-art unmanned aerial vehicles (UAVs) have been put into service at the Russian Central Military District's reconnaissance   units in Siberia, according to the press service of the Central Military District.
"The Takhion drones, the most advanced unmanned aerial vehicles, have entered service at the Russian Central Military District's intelligence units, stationed in Siberia," the press service said.
Delivered as part of the state defense order, the Takhion drones are expected to boost combat capabilities of Russian reconnaissance troops.
The Takhion is designed to conduct aerial reconnaissance at a distance of up to 40 km during the day and at night.
The UAV is capable of flying in bad weather conditions and amid wind speeds of 15 meters per second.
In addition, the new drone can be used as a radio relay station, which can smoothly operate at a height of up to four thousand meters above sea level.This drone-turned-relay station is capable of operating at temperatures between —30 and + 40 C.