The criminal case is launched under an article on "Public calls for unleashing an aggressive war through the mass media", according to a statement on the official website of the committee.
The investigators believe that such statements "break not only the norms of the Russian legislation but Article 20 of the International Covenant on Civil and Political Rights of 1966, which prohibits any war propaganda and any instigation of discrimination, enmity or violence."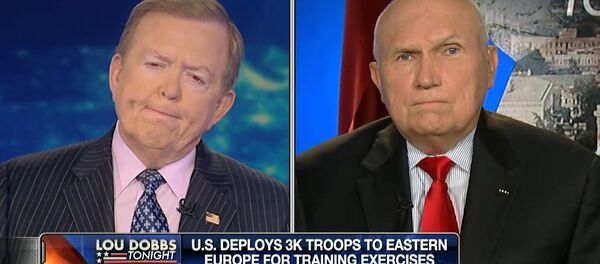 Maj. Gen. Robert Scales had been invited to the Lou Dobbs Tonight program on Tuesday to comment mostly on the fight between Iraqi forces and the Islamic State near the city of Tikrit.
The host, however, wanted more insight into US involvement in the world and asked the retired major general to comment on the recent US announcement that it would send 3,000 troops to Eastern Europe; asking him what effect this would have.
The answer was the following.
"I think to no effect, Lou," Robert Scales answered. "It is Game, Set and Match in Ukraine. The only way the US can have any effect in this region and turn the tide is to start killing Russians. Killing so many Russians that even Putin's media can't hide the fact that Russians are returning to the Motherland in body bags. But given the amount of support we've given to the Ukrainians and given the ability of Ukrainians themselves to counterattack against 12,000 Russians camped in their country – sadly, that's not likely to happen."