In an interview with Sputnik Arabic, Iraq's Minister of Culture, Adel Sharshab, rebutted previous reports that the artifacts the Islamic State destroyed in Mosul were copies and not originals.
"Mosul Museum had many ancient artifacts, big and small. None of them were transported to the National Museum of Iraq in Bagdad. Thus, all artifacts destroyed in Mosul are original except for four pieces that were made of gypsum."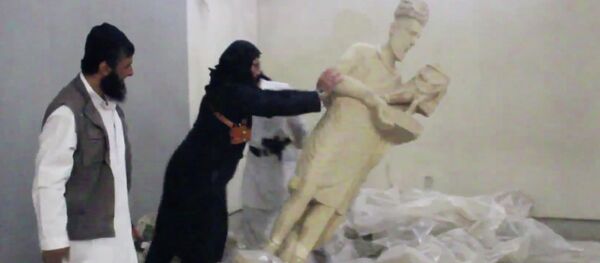 Previously, Mosul's exiled governor as well as the director of Iraq's antiquities administration told the media that the artifacts destroyed by ISIL were copies and that the originals were safe.
According to the minister, Iraq has yet to recover the artifacts that were famously looted from Iraq's National Museum in 2003:
"Iraq lost more than 150,000 pieces (of ancient artifacts), stolen from the National Museum of Iraq in 2003. In addition to that, there is the sabotage and theft of precious artifacts through illegal digs at archaeological sites in Iraq. However, only 4,300 artifacts were retrieved since the beginning of the US-led invasion in 2003."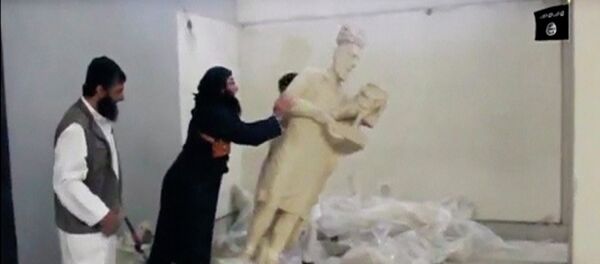 On February 26, ISIL militants posted a video that showed them destroying a collection of antique statues and sculptures in Iraq's second largest museum in the city of Mosul. The act triggered widespread condemnation among archaeologists and heritage organizations. On March 7, ISIL reportedly began destroying the 2,000-year-old city of Hatra in northern Iraq, a UNESCO World Heritage Site.