WASHINGTON (Sputnik) — The new Florida school gun bill allowing school employees to carry concealed weapons leaves many unanswered questions, and other approaches to student safety should be sought instead, Florida State Representative Joe Geller told Sputnik.
"I think there are still lots of questions that have to be answered, and a better approach out there," Geller said on Friday. "The bill says we should allow this to go forward and if you are veteran, there are no guidelines on where or where, if retired perhaps, you could be an NYPD [New York Police Department] officer retired for 40 years."
Any veteran could include Vietnam or World War II-era veterans, he added.
Nor is the bill limited to school employees, the state representative noted. "People could say, 'Hey, I'll protect this school.' These people could just be volunteers, and for no other reason than to protect the school," he said.
Moreover, Geller said he is concerned about the lack of a formal training program already outlined. "In terms of training, I didn't think what was proposed, we could make a proper judge that on a position. The training course has not even been written yet," he added.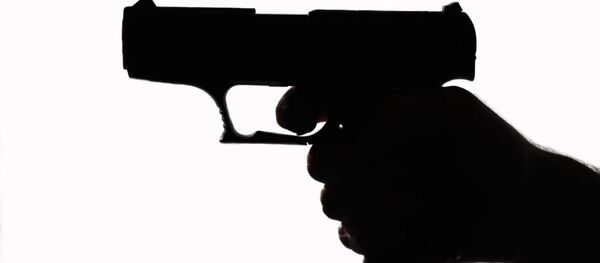 Yet, even more alarming, Geller asserted, is the lack of a requirement for psychological evaluations for the school job candidates.
Instead of the current legislation, Geller would propose to expand the existing Florida school resource officers program.
"School resource officers are in current police departments or have some affiliation with them," he said. "Current school resources officers have been through the process, and are current and up to date with physicals, background checks, psych evaluations, and recent training in dealing with hostage situations."
The resource officers are already trained are certified sworn police officers, the state representative stated, and this could be helped by the current reserve police officer program in Florida.
Geller explained that the program allows police departments to accept assistance from trained people (law enforcement) at lower costs to the department. "If someone wants to keep police certification up, they donate some hours, and fill in during police shortages."
It is a cheaper alternative, Geller argued, because the officers are already trained by a police program on the books.
On Friday, Sputnik spoke with Florida State Representative Greg Steube who defended the bill and said it offers flexibility to municipalities and fills the need for more school reserve officers in Florida.
The bill, known as HB 19, was passed by the Florida House Education subcommittee on Wednesday.