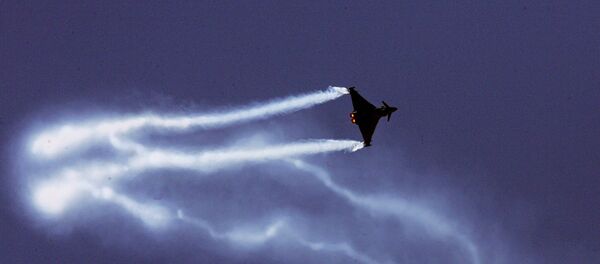 MOSCOW (Sputnik) — US tanks and equipment arrived in Estonia early Saturday to take part in international military exercises, the country's Permanent Representation to the NATO said.
"In the early hours of today, under [operation] Atlantic Resolve US tanks and armor arrive in Estonia," the country's mission to NATO said via Twitter on Saturday.
Earlier this week, the General Staff of Estonia's Defense Forces announced the anticipated arrival of Abrams tanks along with personnel and troops at the military base in the northeast Estonian town of Tapa via Latvia by rail.
According to its statement, up to 13,000 Estonian servicemen and US soldiers based in Estonia will take part in Siil 2015 (Hedgehog 2015) military exercises between May 4 and May 15.
The newly arrived US soldiers are expected to replace the US Army's 3rd Squadron, 2nd Armored Cavalry Regiment currently based in Tapa.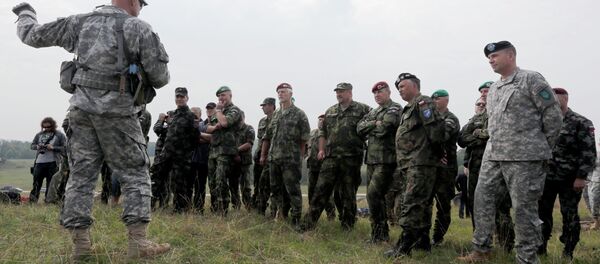 19 February 2015, 14:58 GMT
The presence of US soldiers in the Baltic nation is part of operation Atlantic Resolve, a demonstration of US commitment to NATO members across Eastern Europe through international training and security cooperation.
Over 120 armored vehicles, including Abrams tanks and Bradley armored vehicles, were delivered to Latvia from the United States on Monday.
The scheduled drills near Russia's western borders come at a fragile time for relations between Russia and the West.
On the one hand, NATO has been boosting its military presence on Russia's doorstep claiming Moscow's involvement in the conflict in southeast Ukraine.
Moscow, on the other hand, denies being a party to the crisis in Ukraine and expressed concern over the expansion of NATO forces along Russian borders.