The students — all boys ranging from 14 to 17 years-old — are all students at Venice High, a school in a relatively affluent community. Meanwhile police are also still searching for four more suspects.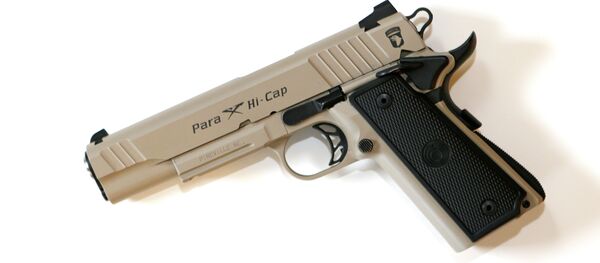 19 February 2015, 14:28 GMT
The charges stem from a series of incidents going back more than two years in which the boys are believed to have committed sexual assaults on two girls who attend the school and other "unlawful sex acts." The incidents occurred both on- and off- campus.
Police took eight of the suspects into custody at the school while another one was arrested later off-campus. Police said that a tenth suspect turned himself in later that day.
All of the teenagers were returned to the custody of their parents unless they were determined to have had a criminal record.
"This is a painful moment for Venice High School, and this district," Los Angeles Unified School District Superintendent Ramon Cortines said in a statement.
"I want you to know that no sexual misconduct of any kind by students or staff will ever be tolerated in L.A. Unified."
There have been a number of high-profile sexual assault cases at U.S. colleges and high schools in recent years including the 2013 incident in Steubenville, Ohio. Two football players were convicted of sexually assaulting a 16-year-old girl. That case gained national notoriety after images of the assault were found online, believed to be posted by the perpetrators.