On Sunday, Anonymous released a YouTube video in which it explained the goal behind #OpISIS, a twitter campaign launched earlier this year.
"To assist in its ongoing training and recruitment program, the same matrix of servers, websites, and social media accounts have also been used by ISIS to issue proclamations, distribute propaganda, and present its warped and sadistic world view," the video said, voiced by a digitally disguised rendering of an Anonymous hacker.
On Monday, as a part of this #OpISIS campaign, Anonymous, along with hacking groups GhostSec and Ctrlsec, released the names of 9,200 twitter accounts linked to self-proclaimed Islamic State terrorists.
"This is historic amongst the digital world," an Anonymous member told the International Business Times, "as it's the first time these groups have come together for something this large."
By releasing the names, the hackers hope to put pressure on Twitter to suspend the still-active accounts.
Twitter has taken steps to shut down several accounts related to the terrorist group, but the Islamic State has proven surprisingly resilient. The group creates multiple swarm accounts, all promoting each other. By the time Twitter suspends one account, three more may have sprung up in its place, and the Islamic State's Twitter network continues to thrive.
On Thursday, US Representative Ted Poe released a statement along with four other Congressmen, urging the social media giant to increase its efforts to identify accounts being used for terrorist propaganda.
"Twitter is far behind other social media companies in combating this threat," Poe said. "Twitter needs to do more. It's time to put a stop to this cyber jihad."
While Twitter may be technically unable to completely disable Islamic State accounts, it may also be afraid to. Earlier this month, Jack Dorsey, co-founder of the social media site, received death threats for deleting the terrorist accounts.
"We told you from the beginning it's not your war, but you didn't get it and kept closing our accounts on Twitter, but we always come back," a message posted to an Islamic State-affiliated website read. "But when our lions come and take your breath, you will never come back to life."
The terrorist group's social media know-how has policy makers concerned, and many are seeking creative solutions. Writing for Foreign Policy this month, Emerson Brooking, a research associate at the Council on Foreign Relations, proposed that the US government hire hacking groups to do what the combined efforts of the public and private sector apparently cannot.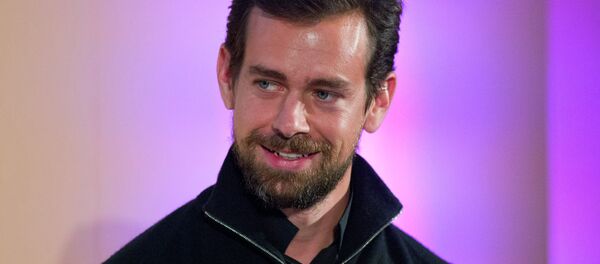 "If the United States is struggling to counter the Islamic State's dispersed, rapidly regenerative online presence, why not turn to groups native to this digital habitat?" he writes. "Why not embrace the efforts of third-party hackers like Anonymous to dismantle the Islamic State — and even give them the resources to do so?"
The idea is not entirely without precedent. European powers in the 16th century frequently hired privateers to raid pirate ships that government navies were otherwise incapable of containing. If Anonymous and other hacking groups already have a stronger understanding of the Internet, then maybe they, too, should be employed. Rogue, digital privateers, perhaps the best hope against a modern scourge.