The report on Worldwide Threat Assessment of the US Intelligence Communities was recently made public, with Iran and Hezbollah scrapped from the terrorism list. The change is particularly significant as both Iran and Hezbollah have been featured in the section in previous years. In 2014, both were listed as terrorist threats within the context of the Syrian civil war in addition to direct threats they pose to the US and its allies.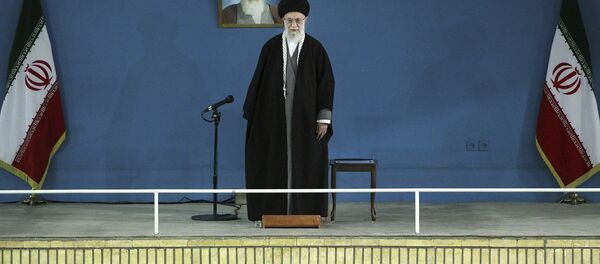 The terrorism section in the most recent report focuses primarily on the rising threat of Sunni extremist groups, such as the self-proclaimed Islamic State, noting the potential access these groups have to the US due to the number of foreigners fighting in Syria and Iraq.
"Although most homegrown violent extremists (HVEs) will probably continue to aspire to travel overseas, particularly to Syria and Iraq, they will probably remain the most likely Sunni violent extremist threat to the US homeland because of their immediate and direct access." 
The report additionally notes Iran's role in combating these threats. 
"The rise of ISIL has prompted Iran to devote more resources to blunting Sunni extremist advances that threaten Iran's regional allies and interests.  Iran's security services have provided robust military support to Baghdad and Damascus, including arms, advisers, funding, and direct combat support."
According to an Israeli think tank, the Meir Amit Intelligence and Terrorism Information Center, Iran's role in combating the Islamic State in the region contributed to the country's weakened threat assessment.
While Iran is not listed as a terrorist threat, the country still appears under separate threats in the report. The Islamic Republic is listed as a threat under the report's Cyber, Regional, and Weapons of Mass Destruction and Proliferation Sections. The Lebanese Shia group Hezbollah, also funded and supported by Iran, is mentioned only once in the report, and only in reference to the group's efforts in fighting off Islamic State advances in Lebanon.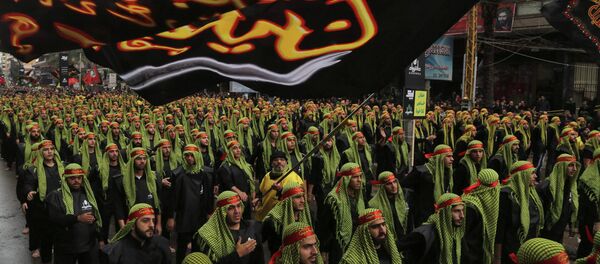 The report notes Iran's work in ameliorating sectarian tensions in the region, citing the country's efforts to "build responsive partners" and "deescalate tensions with Saudi Arabia." However, it is maintained the Iran's policies may also serve to further fuel regional conflict and sectarianism through the country's support of Shia groups.
"Iranian leaders…are pursuing policies with negative secondary consequences for regional stability and potentially for Iran. Iran's actions to protect and empower Shia communities are fueling growing fears and sectarian responses."
Iran's nuclear program is also cited as a threat to US interests and allies, with the report stating that the country "does not face any insurmountable technical barriers to producing a nuclear weapon." The report, however, additionally notes that Iran's intentions of building nuclear weapons are still unknown.