WASHINGTON (Sputnik) — A proposed piece of legislation providing $1 billion in lethal defensive aid to Ukraine may be incorporated into the 2016 Pentagon budget, the National Defense Authorization Act (NDAA), US House Armed Services Committee Chairman Mac Thornberry said at a press briefing on Monday.
"It may be something that we want to look at on the NDAA," Thornberry said of the legislation. "It could stand on its own, or it could be both."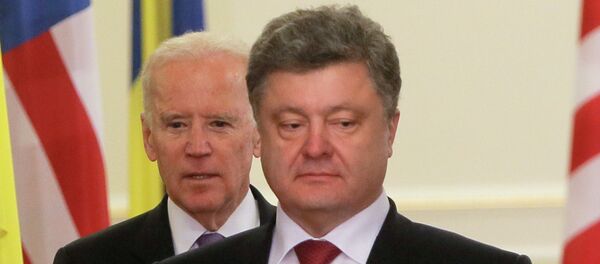 Further questioned on including the $1 billion in lethal aid to the 2016 NDAA, Thornberry said the budget legislation could "at least express the opinion [of the US Congress] on it," which is not a formal authorization for the action.
Thornberry added he is unclear when his legislation on Ukraine will come up for a vote because there are still "jurisdictional questions" regarding the bill, which was referred out of Armed Services to the House Foreign Affairs Committee for further action.
"I'm for doing it tomorrow, myself," he stated.
US efforts to provide lethal support to Ukraine have "strong bipartisan support" in the US House and Senate, Thornberry noted.
Thornberry introduced the bill in February together with US Representative Adam Smith, calling on the US government to provide $1 billion in lethal defensive military aid to the government in Kiev.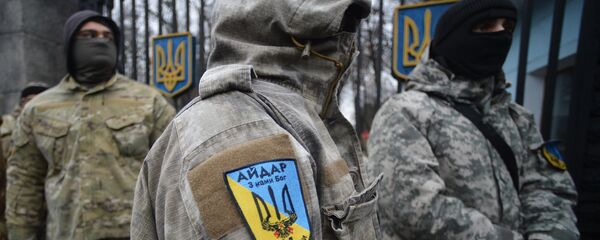 Smith said in February that the language in the bill was more forceful than previous pieces of legislation in terms of pressuring US President Obama to arm Ukraine.
The US Congress is currently working toward an agreement on the federal budget for fiscal year 2016. The Pentagon has requested approximately $585 billion in defense spending, which is higher than the amount of spending authorized under the Congress' Budget Control Act limits, or sequestration.
Russia has said that providing Kiev will weapons will exacerbate the Ukrainian crisis, and goes against claims by Washington of its commitment for a peaceful resolution of the conflict in Ukraine.