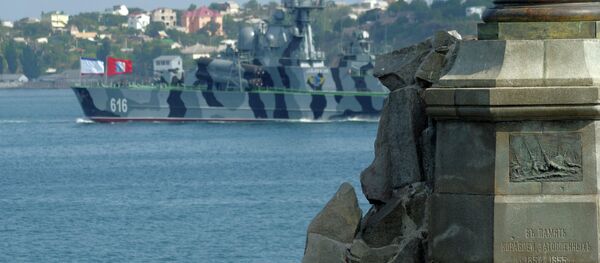 LANGKAWI (Sputnik) — France will return money for Mistral-class helicopter carrier if it is not delivered to Russia, Rosoboronexport Director General said Tuesday.
The delivery of two Mistral-class assault ships to Russia was agreed under a $1.5 billion deal between Russian state-run arms exporter Rosoboronexport and French shipbuilder DCNS, signed in 2011.
"In fact, the money Russia spent on the purchase of the ships will be returned in full, no doubt, even with usury," Isaykin said adding that "everything is specified by the contract."
France was expected to deliver the Vladivostok, the first of the two ships, by November 14, 2014. However, on November 25, 2014, French President Francois Hollande said that the shipment would be suspended due to alleged Moscow's interference in the Ukrainian internal crisis.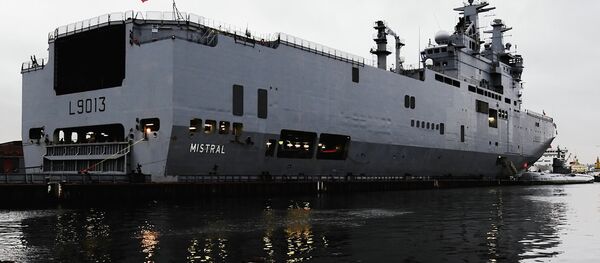 3 December 2014, 14:47 GMT
He noted that France would lose most from the non-delivery of Mistral ships as it's image would be damaged greatly.
"A party that does not comply with its obligations will suffer more damage. First of all, moral damage, damage to the image of the country. I think that the French side is well aware of this," he said.
Russia will make final decision on non-delivery of Mistral warships by May since time frames still allow holding talks with France, Isaykin said. France and Russia are currently holding active talks, he added.
The Mistral-Class Helicopter Carrier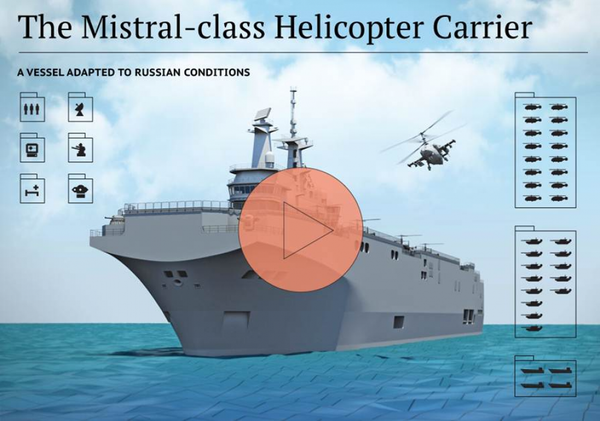 The Mistral-Class Helicopter Carrier