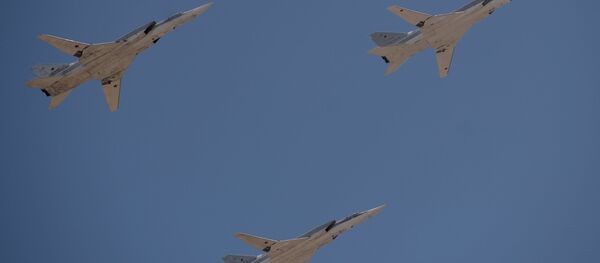 MOSCOW (Sputnik) – Russia will deploy fighters and bombers to the country's western exclave of Kaliningrad for snap combat readiness exercises, a source in the Russian Defense Ministry said Tuesday.
"Fighter and bomber aviation is to be redeployed to the Kaliningrad Region, and ground troops on the Baltic will be reinforced with Iskander missile complexes in the Western Military District that will be delivered on large landing ships from the Baltic Fleet," the source said.

On Monday, President Vladimir Putin gave the order to bring Russia's Northern Fleet, separate units of the Western Military District and the Airborne Troops to full alert in snap combat readiness exercises. The drills involve a total of 38,000 troops, 3,360 military vehicles, 110 aircraft and helicopters, 41 ships and 15 submarines.
Snap military exercises will be held in the sea, as well as on the ground and in the air until March 21. Their ultimate goal is to improve the military capabilities of the Russian Armed Forces, according to the Defense Ministry.