UNITED NATIONS, March 18 (Sputnik) — Russia will not attend the upcoming UN Security Council discussions on the situation in Crimea as Moscow considers them "provocative," the Russian Permanent Mission to the UN said Wednesday.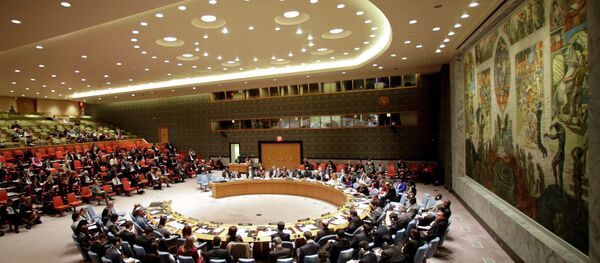 The UN Security Council is expected to hold on Thursday a meeting on Crimea, attended by Mustafa Dzhemilev, the former Chairman of the Mejlis of the Crimean Tatar People and a member of the Ukrainian Parliament.
"We consider this event as counterproductive and provocative," the mission said in a statement.
"The Russian delegation will not attend the meeting, and, as far as we are concerned, delegations from some other countries won't either," the statement said.
In March 2014, Crimea seceded from Ukraine and reunified with Russia, after a coup in Ukraine that took place in February.
Western countries then imposed several rounds of sanctions on Moscow and accused Russia of escalating tensions in Ukraine, although Russian authorities have repeatedly denied any involvement in the Ukrainian crisis.