US soldiers from the 173rd Airborne Brigade, based in Vincenza, Italy, will travel to the Yavoriv training center in western Ukraine, near the border with Poland, sometime in late April. Training will focus on "internal defense capabilities," Pentagon spokeswoman Eileen Lainez said.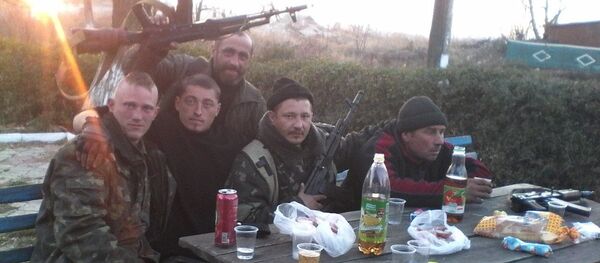 "This assistance is part of our ongoing efforts to help sustain Ukraine's defense and internal security operations," Lainez was quoted as saying by the Hill.
An exact date has not been finalized, but the training – which was announced last August – had been due to start in mid-March; it was delayed after leaders from Ukraine, Russia, France and  Germany emerged from peace talks last month in Minsk with a second cease-fire agreement.
Now, however, the US has decided to move forward with training Ukrainian guardsmen, a move seemingly at odds with the Pentagon's insistence that diplomacy would be a more effective tack. 
"While we continue to believe that there is no military resolution to this crisis, Ukraine has the right to defend itself," said Lainez, the Pentagon spokeswoman.
Ukrainian Prime Minister Arseny Yatseniuk said he had little optimism fighters in the East, who he claims are backed by Russia, would adhere to the Minsk accord.
The White House has so far refused to provide Ukraine with lethal military aid, but has provided about $120 million in non-lethal military assistance, and has levied several rounds of sanctions on Moscow. The US is now considering additional steps to penalize Moscow for what it views as a Russian annexation of Crimea a year ago.
In March 2014, Crimea seceded from Ukraine after as many as 96 percent of voters expressed the desire for reunification with Russia.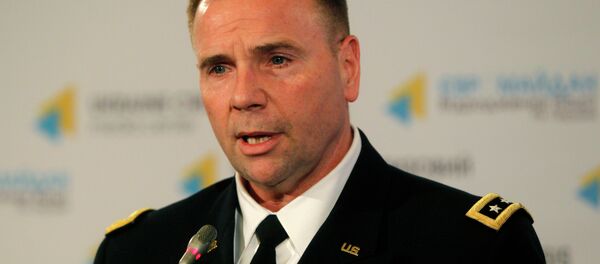 23 January 2015, 22:25 GMT
Vice President Joe Biden discussed the training program with Ukrainian forces in a phone call Wednesday with Ukrainian President Petro Poroshenko. A White House statement said the two leaders agreed that sanctions on Russia should be tied to full implementation of two previous ceasefire agreements.
"As long as Russia continues to fuel violence and instability in Ukraine, the international community must be prepared to increase the costs to Russia for pursuing such actions," the statement said.
Russian authorities have maintained that Moscow has no hand in the crisis in Ukraine.
Russian Foreign Minister Sergey Lavorv warned Thursday that a recent Ukrainian law on the special self-governing status of Donbass, supported by the US, violated the Minsk agreements and expressed concern about the "further deterioration of the situation."
"We can only conclude that Washington is inciting Kiev to resolve the issue by military means," Lavrov told journalists in Moscow.