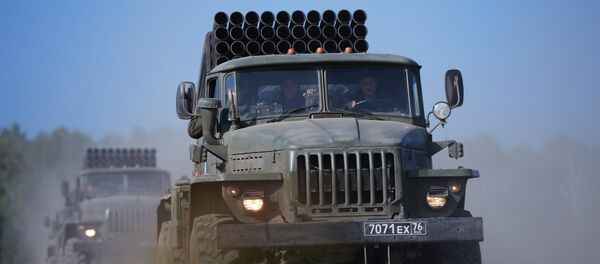 MOSCOW (Sputnik)
–
Approximately 500 military personnel are holding "anti-diversion operation" exercises on the Kuril Islands in the Pacific Ocean, the Russian Defense Ministry's Eastern Military District said Friday.
"Several diversion groups totaling up to 100 servicemen acting as 'the enemy' armed with automatic weapons and mines were dropped on the Kuril Islands. The regions of the concentrated diversion operation were located using drones," the Eastern Military District said in a statement.
Earlier on Friday, the Eastern Military District reported that military exercises with about 1,000 troops were held on nearby Sakhalin Island.
Drills were conducted in the framework of command-staff exercises and held concurrently with snap combat readiness drills by units of Russia's Northern Fleet and Airborne Forces.
Russia plans to carry out at least 4,000 military drills in 2015, according to the Defense Ministry.